Car rentals in Italy: Most popular car rental destinations
Rental car Italy - culture, tradition and enjoyment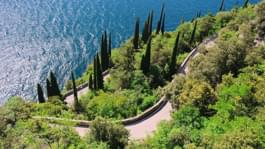 On the road in Italy
Italy is probably the most famous boot in the world and a popular destination for many rental car travelers. Impressive mountains and idyllic lakes in the north of Italy, the longest coast in Europe (7600 km) with countless great beaches, cultural sights in incredibly beautiful cities and the famous Dolce Vita - the sweet life - are waiting for you. Visit the cities of Pescara, Catanzaro, Tropea and Genoa with your rental car and experience the Italian joy of life up close.
These are the airports in Italy
Discover Italy's islands by rental car
Italy's islands can be easily explored by rental car.
Rent a car in Olbia or Cagliari and discover Sardinia. Visit small villages in the mountains and drive to the beach in your rental car to relax and unwind. The best place to pick up your rental car is at Olbia Airport or Cagliari Airport. Another region by the sea that you should visit by rental car is Bari. You can also pick up your rental car at the airport or at the car rental office in the city center.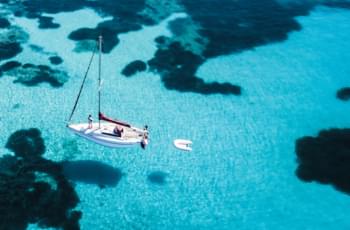 Boat in Sardinia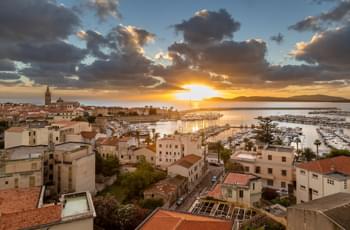 View over Alghero, Sardinia
Sicily fascinates its visitors with ancient temples and theaters, breathtaking beaches and dreamy villages. Look forward to a relaxing holiday in Sicily and enjoy the drive with your rental car along the coast. Find the right rental car for your holiday in Sicily on Driveboo.com. Book comfortably in advance from home and pick up your desired vehicle at one of these locations:
Travel to Elba and pick up your rental car in Campo nell'Elba. In this way you can discover the island on your own. Relax at Padulella Beach or go on a hike to Monte Capanne.
Visit Italy's cities
The many cities and regions of Italy represent the most diverse faces of the country. Whether Pisa, Turin, Naples, Livorno, Bolzano, Merano or Verona - each city has something very special for itself. Florence and the Ponte Vecchio, Milan and its cathedral, Rome and the Colosseum or Venice and St. Mark's Square - in every city in Italy you will find world-famous attractions.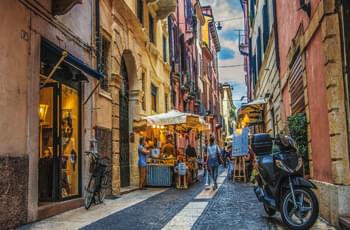 Verona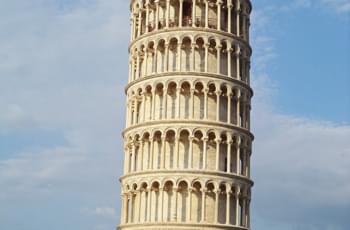 Leaning Tower of Pisa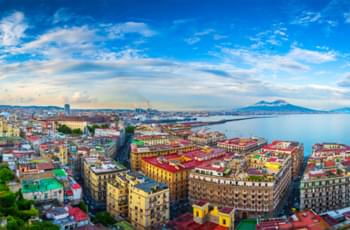 Naples
Reach holiday destinations in Italy by car
But of course Italy is not only famous for these great cities but also for its beautiful landscapes. Be flexible with your rental car, travel to Piedmont and South Tyrol in the north of Italy, to the beautiful Tuscany on the west coast or to Calabria and Apulia in the very south of the country. On a journey by rental car in Italy the enjoyment should always be in the foreground: the enjoyment of sun and mild climate, the enjoyment of culinary specialties and the enjoyment of the Italian way of life. Get infected and enjoy Italy!