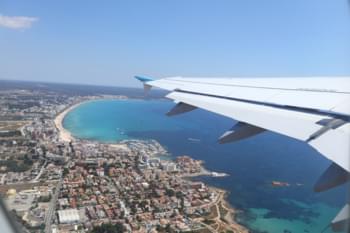 View over Palma de Mallorca
A cheap rental car is available from as little as 190 $ per week. We compare the prices of all reputable car rental companies and show you the best offer, so you can enjoy the most beautiful places on Mallorca, such as Alcúdia, Sóller and Pollensa, carefree.
Particularly popular in Mallorca are small cars, which you can rent from as little as 190 $ per week. With a small car you are guaranteed to have no problems finding a parking space in Palma. If you are traveling to Mallorca with the whole family, a family car is also suitable for already 336 $ per week, in which not only all family members find space, but also the luggage. Also rental cars with electric drive or convertibles are available from 289 $ per week. So, you can spend an unforgettable vacation with your friends or partner.
If you need a rental car only for one day, you can rent it already for 28 $ per day.