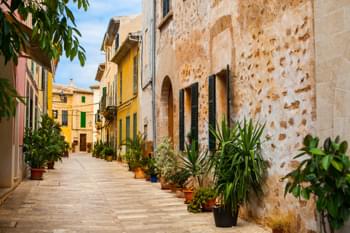 Book a cheap rental car in Alcúdia
A cheap rental car is available from as little as 400 $ per week. We compare the prices of all reputable car rental companies and show you the best offer.
Particularly popular are small cars, which you can rent from as little as 400 $ per week, as well as mid-size cars. If you are traveling to Alcúdia with the whole family, a family car is also suitable, which you can get from 691 $ per week and in which there is enough space for all passengers including luggage. For those who travel a lot in nature, an SUV with all-wheel drive is suitable as a rental car for 484 $ per week. Convertibles are also available from 657 $ per week. Turn up the music and enjoy the sun on your skin.
If you only need a rental car for a day, you can rent it for as little as 58 $ per day.