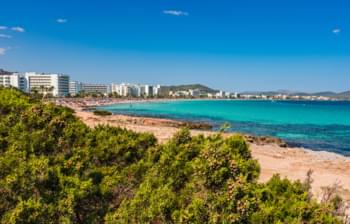 Book a cheap rental car in Cala Millor
A cheap rental car is available from as little as 205 $ per week.
If you are traveling to Cala Millor with the whole family, a family car is suitable, which you can rent from 442 $ per week. Here is enough legroom for everyone and also the luggage can be well stowed. If you prefer a smaller car, small cars can be rented from as little as 205 $ per week. With a small car you will arrive at your destination quickly and safely. For a special vacation memory, convertibles are available from 335 $ per week. With this you can drive along the coast with friends or your partner and enjoy the view.
If you only need a rental car for one day, you can rent it for as little as 30 $ per day.