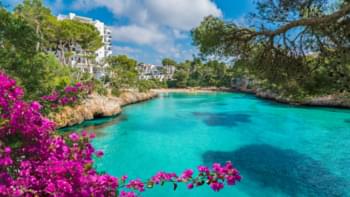 Book a cheap rental car in Cala d'Or
A cheap rental car is available from as little as 387 $ per week. On our portal we compare the prices of all major car rental companies and show you the best deal.
Particularly popular in Cala d'Or are small cars, which you can rent from as little as 387 $ per week. With a small car, you can whiz along the coasts of Cala d'Or and drive to your favorite beach. If you are traveling to Cala d'Or with the whole family, a family car is suitable for as little as 668 $ per week. Convertibles are also available from 696 $ per week. Pop the top, turn up the music and enjoy the sun on your skin.
If you only need a rental car for a day, you can rent it for as little as 56 $ per day.