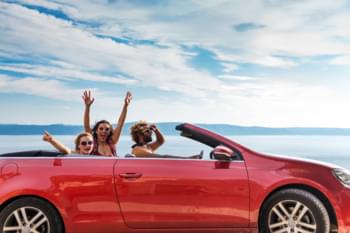 Enjoy the sun on your skin with a convertible
For the city, we usually recommend a small car. With a small car you will fit in the smallest parking space easily. You can get a small car from 23 $ per week.
If you are travelling with the whole family, we recommend booking a family car suitable for already 58 $ per week. Enjoy the comfort of a family car, you will have a lot of space for your luggage and all your family members.
You have the possibility to book a convertible from 55 $ per week as a rental car. Open the roof and feel the wind in your hair and the sun on your skin.