That's why travelers choose Driveboo

Booking in only 3 steps. Simple and transparent.

Cancellation free of charge up to 24 hours before pick-up.

Personal advice from our experts.
Rental car Central America: Flexibility & independence guaranteed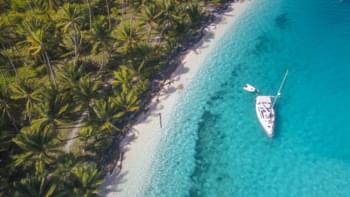 Lonely sandy beach in Central America
Central America fascinates with its paradisiacal beaches, species-rich rainforests and the joy of life of its inhabitants. On a tour with a rental car you will experience the different cultural influences from Europe, Africa and South America, which the subcontinent unites in the smallest space. For your journey through Central America, Driveboo.com offers you high-quality vehicles of various types and models at all major airports. Choose your desired starting point from the multitude of stations and arrange your travel route individually and at your own pace. Look forward to an unforgettable adventure with a rental car in Central America.
Car rental Central America: Where can I get my rental car?
Depending on which countries in Central America you would like to travel to, you can pick up your rental car at different locations. In the following table you will find an overview of all countries in Central America as well as the cities in which there are car rental companies.
The right insurance for your trip through Central America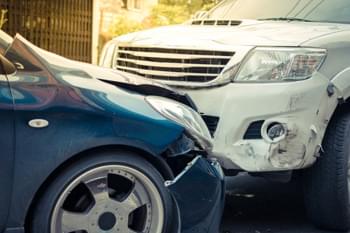 Choose fully comprehensive insurance without excess
In Central America, roads are not always in good condition. Even if you are a competent and safe driver, accidents or damage to your rental car may occur. So that you can still enjoy your holiday despite such a situation, we recommend that you take out fully comprehensive insurance without excess. With this option you have to pay the costs for the damage in advance. However, you will be refunded afterwards. Simply submit all the necessary papers and documents to your insurance company.
Discover the sights of Central America with a rental car
The different countries and regions of Central America offer opportunities for relaxing bathing holidays or exciting adventure trips. Be inspired by the following tips: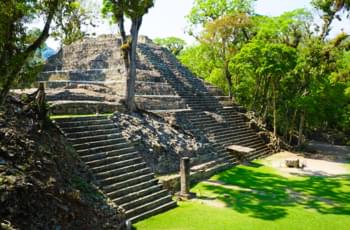 Copán Ruins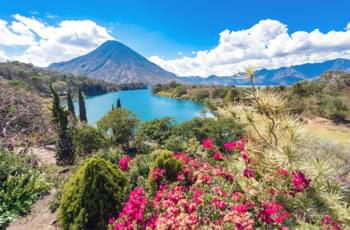 View of the Lago de Atitlán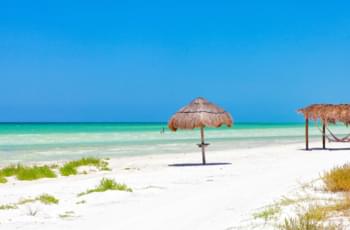 Isla Holbox
Copán Ruins in Honduras
The trip by rental car takes you to impressive cultural treasures such as the Mayan ruins of Copán in Honduras. The ruins lie in the deepest jungle and belong to the UNESCO world cultural heritage. Drive to the sights by rental car and then explore the area on foot. The Copán ruins will leave you speechless.
Lago de Atitlán in Guatemala
Discover the impressive volcanic scenery around Lago de Atitlán in Guatemala - the undisputedly most beautiful lake in Central America. In addition to a breathtaking panorama, you will also find a unique flora and fauna. Especially when the lake is covered by fog, there is a mystical aura at the Lago de Atitlán that you should not miss.
BEAUTIFUL BEACHES IN MEXICO
The white sandy beaches in front of the Gulf of Mexico or the legendary seaside resort Acapulco provide pure relaxation. You will find a dreamlike beach with a fascinating backdrop at the Riviera Maya in Tulum. Here you can visit the ruins and then sunbathe on the beach. A special insider tip is the Isla Holbox, a small Mexican paradise. Park your rental car at one of the parking lots and take the ferry. Unlike Cancún, this Mexican island is ideal for relaxing. The long white sandy beach is ideal for long walks.
What do the one-way rental & additional driver options mean?
ONE-WAY RENTAL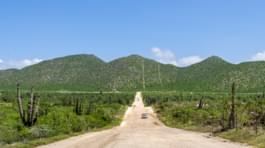 Flexibility thanks to the one-way rental option
You probably don't want to return to your starting point at the end of your road trip through Central America. We recommend the one-way rental so that you can arrange your trip through Central America according to your individual wishes and needs. In this case, you can pick up the rental car at the location of your choice and return it to another station. Simply select the one-way rental option when booking.
ADDITIONAL DRIVER
You think it is boring to drive alone through Central America? We totally understand that! A road trip is much more fun if you can do it together with friends or the whole family. This creates memories that you can talk and laugh about for a long time. Since the distances in Central America are often very long, it makes sense to take turns driving the rental car. For this reason you can select the option additional driver with us. Take turns driving the rental car and enjoy the breathtaking landscapes of Central America as a passenger.
What to look out for when renting a car in Central America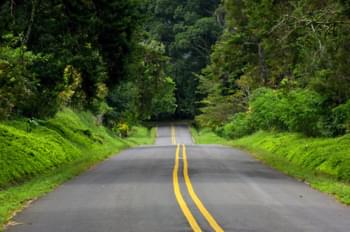 Unterwegs in Mittelamerika
Central America can be easily travelled by rental car. An international driving license is required.
After heavy rainfall, the road conditions in rural areas can deteriorate. It is therefore advisable to choose a rental car with all-wheel drive.
Despite the well-developed network of petrol stations, it is advisable not to drive to the last drop. In very remote areas, petrol is also sold in canisters.
It should also be noted that tolls are levied on the central stretches of motorway. Keep the receipt in a safe place, as there are frequent checks.
In larger cities, special attention is required, as many local drivers tend to see traffic rules only as guidelines. Sometimes red traffic lights or stop signs are crossed.