Rental car Belize: Perfect destination for all nature lovers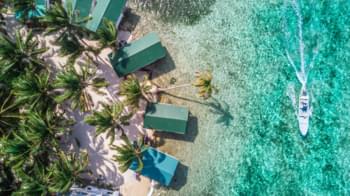 Pure relaxation in Belize
Book a rental car and discover the small country of Belize on your own. Belize is located between Honduras, Guatemala and Mexico and is definitely worth a trip. The best way to travel in Belize is with a rental car. In this way you can always drive flexibly to all your desired destinations. You can find the right rental car on Driveboo.com. Book your desired car already in advance and pick it up after your arrival in Belize in Placencia, Belize City or directly at Philip S. W. Goldson International Airport. What are you waiting for? Book your dream car and start your trip to Belize!
What equipment can I choose for my rental car in Belize?
To make your trip to Belize an unforgettable experience, you can arrange your rental car individually. You can choose from the following options:
Choose your preferred model and look forward to a comfortable journey through Belize by rental car. The following vehicle types are available in Belize:
As an additional option, you can also select air conditioning, automatic transmission or all-wheel drive for your rental car. In this manner, you will travel in Belize with a rental car that's tailored to all your needs.
We recommend that you take out fully comprehensive insurance without excess, in order to being perfectly insured even in the event of damage.
To be on the safe side, you can also take out glass, tyre and underbody protection insurance.
What highlights should I not miss in Belize?
Belize is over 40% covered with rainforest, surrounded by breathtaking islands and turquoise blue water and there are a variety of Mayan buildings to explore. Also off the coast of Belize there is the second largest coral reef in the world. As you can see, Belize is a true paradise for all nature lovers and sun worshippers. In the following table you will find some highlights that you should definitely visit by rental car.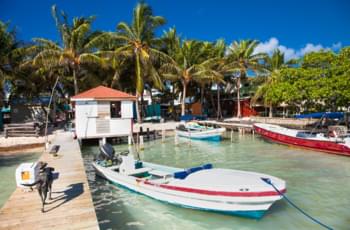 Caye Caulker, Belize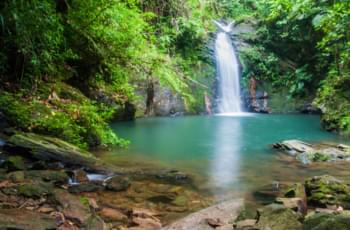 Waterfall in Belize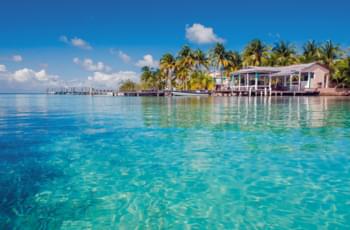 Adventure time in Belize
Besides, you shouldn't miss these must-sees:
Blue Hole
Caye Caulker
Cockscomb National Park
San Ignacio
Actun Tunichil Muknal