Rental car Honduras: Discover the highlights on your own
If you drive through Honduras by rental car, you will experience the beautiful country with its unique nature very closely. Let yourself be surprised by the serenity and hospitality of the people of Honduras and enjoy the breathtaking scenery. Book your rental car from home on Driveboo.com and start your journey to Honduras stress-free.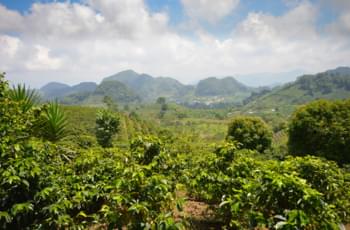 Coffee plantations in Honduras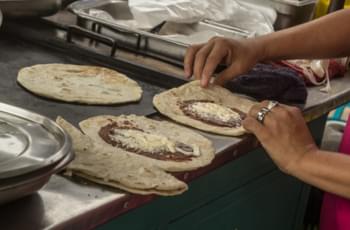 Try the traditional baleada in Hondura
Car rental Honduras: Get your rental car here
In Honduras you can pick up a rental car in the cities of La Ceiba, San Pedro Sula and Roatan. If you are travelling to Honduras by plane, it is a good idea to pick up the car at the airport as soon as you arrive. In this way, you will be mobile and flexible from the very first minute. Stations for your rental car are located at the following airports in Honduras:
Insider tips for Honduras
DIVING IN THE BAY ISLANDS
If you decide to dive in the Bay Islands, you will be rewarded with an incredible underwater world. Afterwards you can relax on the paradisiacal beaches and enjoy the Caribbean flair.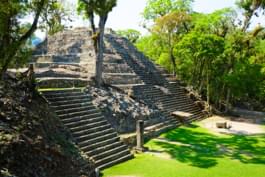 Maya ruins of Copán
Those who travel to Honduras should not miss a visit to the Copán ruins in the deep jungle. They belong to the UNESCO world heritage site and are the only Mayan ruins in Honduras. Drive there in your rental car and explore the location on foot then. The ruins will leave you speechless.
If you go there by rental car you will be independent of public transport. You can travel wherever you want.
The Río Plátano Biosphere Reserve is one of the last tropical rainforests in Central America. Park your rental car and watch the numerous sloths hanging comfortably from the trees.
Discover more highlights in Honduras by rental car
In the following table you will find some suggestions for excursions by rental car and their distance from the capital Tegucigalpa: