Car rentals in Guatemala: Most popular car rental destinations
Discover Guatemala by rental car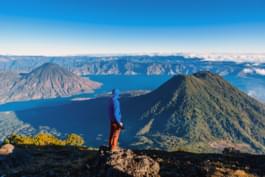 Discover the landscape around Lake Atitlan in Guatemala
Book a rental car on Driveboo.com and embark on a discovery tour in Guatemala. Despite its small size, Guatemala has a lot to offer: volcanoes, mountains, oceans, cultural sites and both white and black beaches. If you drive through Guatemala by rental car, you will definitely be amazed by its beauty. Our portal will help you find the right vehicle at the best price for your trip to Guatemala. With the right rental car your holiday in Guatemala will definitely be unforgettable. Book today and look forward to an amazing time in Guatemala!
These are the airports in Guatemala
You can pick up a rental car from any of the following airports in Guatemala:
Driveboo Tip:
Book your desired vehicle in advance online on Driveboo.com. In that way you can pick it up right after your arrival in Guatemala and be flexible and mobile right from the start!
What are the options for my rental car in Guatemala?
On Driveboo.com you can select these additional options in addition to your desired model:
Insurance benefit: We always recommend taking out fully comprehensive insurance without excess. This means that even in the event of damage, you will not incur any further costs.

Inclusive benefits: Select the option fair fuel regulation or unlimited mileage.

Equipment: Would you like a car with air conditioning, automatic transmission or all-wheel drive? You'll find what you're looking for on our portal!
What sights should I not miss in Guatemala?
In Guatemala, one highlight follows another. If you are travelling by rental car, you can arrange your trip individually and are not dependent on public transport. Drive comfortably to your desired destinations according to your mood and stay there as long as you want.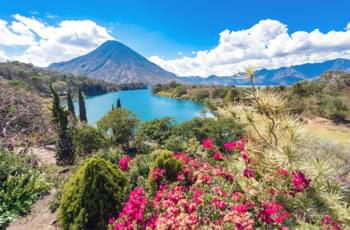 Lake Atitlan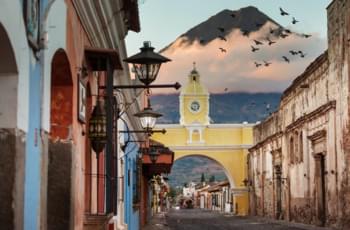 Discover Antigua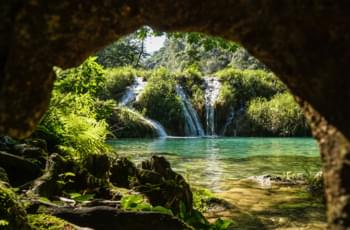 Semuc Champey
Visit the following sights in any case:
Tikal
Lago de Atitlán
Semuc Champey
Río Dulce
Pacaya
San Pedro