Car rentals in Australia: Most popular car rental destinations
Discovering Australia with a Rental Car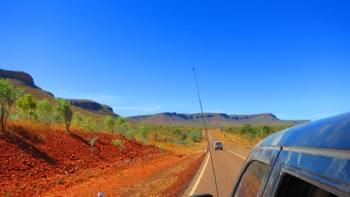 Road trip in Australia
The country offers a plethora of holiday options. All of them will be within your reach with a rental car. With Driveboo, you can compare offers of many different rental companies and choose the one that best suits your needs. Australia is a truly unique destination, with a cultural heritage as broad and diverse as the landscape forms you will come across on this beautiful continent. Its multicultural character is visible not only in the centers of the cities, but it is also reflected in the country's food and the lifestyle of the locals.
When it comes to Australian weather, it varies greatly throughout the various states. The northern part of the country is characterized by its tropical climate. Australia's seasons are in opposition to what can be observed in the northern hemisphere. Travelers who decide to come here in the summer months will have the opportunity to sail, surf, and participate in cross-country excursions, whereas those who come to Australia in winter can head to the popular ski resorts in New South Wales and Victoria.
Where should I rent a car in Australia?
There are numerous car hire companies located in all the major Australian towns and cities. However, the most convenient way is to simply hire a vehicle at an airport.
Major airports in Australia include:
What are the conditions for booking a rental car in Australia?
The conditions differ depending on the company and the type of vehicle that you rent. However, all car hire companies offer a variety of insurance options. In order to ensure the full protection of your passengers, you should choose full insurance with or without deductibles. Sometimes, this type of insurance allows you to additionally register another driver free of charge.
Rental Car Australia - important traffic rules:
Australia follows left-hand traffic
Penalties for road traffic offenses are extremely high in Australia. Therefore, try to observe the speed limits at all times. These are: 60 km/h within built-up areas, and 100 km/h outside built-up area.
When it comes to seatbelts, all passengers are obliged to wear them.
A high penalty will be applied if you are caught drinking and driving. The permissible blood alcohol level is 0.05‰.
In the case of parking spaces where the car has to be parked perpendicular to the sidewalk, the signs determine the angle at which the car should be parked and whether it has to be facing forwards or backwards. Remember to always park in accordance with the direction of traffic, as breaking this rule will result in a penalty of $100.
It is forbidden to use your mobile phone for calling or texting while driving.
Car Hire Australia - the speed limits
Do I need an international driver's license to rent a car in Australia?
In some of the states of Australia, you can rent a car with your regular driver's licence issued in the EU. However, most companies require drivers to have an International Licence. Carrying your original driver's licence with you is also mandatory.
Is there wildlife on the roads around Australia?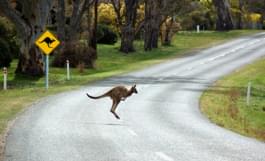 Kangaroo on the road
Kangaroos, wombats, or koalas are all animals that you might come across while driving around Australia. There are also numerous unfenced roads where cattle are grazing on the adjoining fields. You should stay vigilant at all times.
If you book the fully comprehensive insurance without excess you will always travel stress free. There will be no additional costs even in the event of damage.
What emergency numbers should I know in Australia?
Call 000 to reach the police, the fire department, and the ambulance service 24 hours a day throughout the whole of Australia.
Call 131 126 to reach the Poisons Information Centre when you have been stung or bitten by a poisonous animal.
Discover attractions in Australia with your rental car
Australia is a top destination for fans of active holidays. It offers a wide variety of interesting places to visit—from aboriginal religious places, to coral reefs, red desert, beautiful beaches, and bustling metropolises. Australia is the embodiment of beauty, yet at the same time the country is full of interesting contrasts.
Sydney Opera House is probably the most popular and well-known tourist attraction in Australia. Shaped like gigantic towering shells, the building has been listed as a UNESCO World Heritage Site. While paying a visit to Sydney, you should also consider visiting the Royal Botanic Gardens, which border the opera house to the south. They are a peaceful paradise in the heart of the metropolis.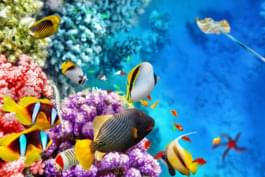 Great Barrier Reef
Those who are into natural gems should definitely consider a visit to the Great Barrier Reef. Interestingly, this magnet for tourists is visible even from outer space. This living complex is probably the largest such structure on our planet.
The Great Barrier Reef is especially popular among divers. Enjoy the colorfoul corals and enjoy the scenery.
Uluru-Kata Tjuta National Park
Uluru-Kata Tjuta National Park is Australia's next natural highlight. Travellers who decide to head into the natural preserve will have a unique opportunity to admire the stunning monolith forms that are located at its centre. Here, you will find Uluru—one of the most important Australian wonders.
Which cities should I not miss when travelling in Australia?
When it comes to metropolitan areas, you should also consider visiting Melbourne. It is the second largest city in the country and offers a wide variety of fancy shops, sophisticated restaurants, theatres, art galleries, and museums. There is plenty to choose from.
Brisbane is another top tourist attraction, with its unique blend of historical monuments and all the modern flair of a large city. The mild subtropical climate creates ideal conditions for sightseeing and relaxation.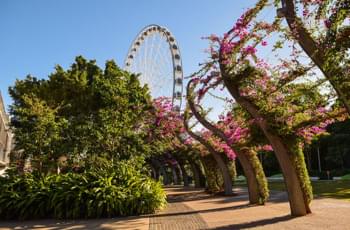 Brisbane Southbank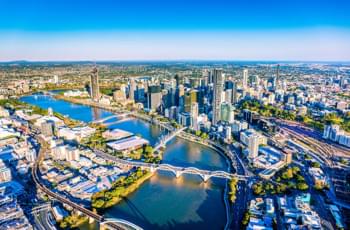 Brisbane from above
Driveboo tip:
Just like every popular tourist destination, Australia also has its breathtaking drive, namely the Great Ocean Road. It spans for around 300 km along the southeast coast. Along the way, you can visit Torquay, Allansford, Warrnambool, and the Port Campbell National Park. In the park, you will have an opportunity to admire numerous rock formations, such as the Arch, Loch Ard Gorge, London Bridge, and Twelve Apostles.
More worth seeing cities in Australia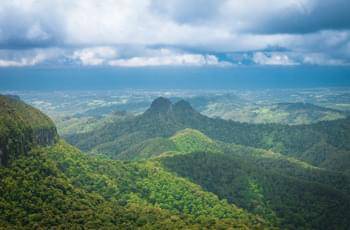 Springbrook National Park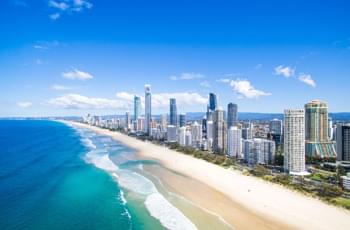 Surfers Paradise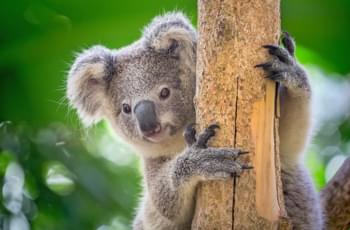 Koala in Australia