Rental cars at Perth airport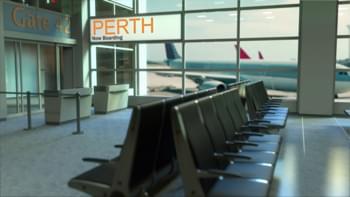 Perth is the capital of the Australian state of Western Australia. It is one of the most important cities of the continent and throughout the whole year worth a visit. If you fly during the Summer or Fall 2020 to Perth, you should consider booking a rental car right at the start of your journey. The real fun during the months May, June, July, August and September are happening once you leave the Airport and City Perth and start to explore what else the area has to offer. During our Summer months, you can expect fewer crowds and cheaper prices for your flight and rental car at the Perth Airport. If you want to escape the cold and rainy last months of the year, then a flight to Perth is your perfect destination. Except sunny weather and low level of rain at your arrival during the end of the year. There are several important international airports in Australia, Perth airport is the most important of those though. Compared to other rather important airports worldwide, the International Airport Perth - PER is just medium-sized. However, the geographical location of PER plays a strategic role for tourists and trade between Africa, Asia and Australia. As the airport is quite important you will be able to find several car rental stations located in its surrounding. There are several advantages to pick-up your rental car directly at the airport. Here you can find some of them.
Opening hours: Most of the rental car stations are open at the time you arrive. Like that it is not necessary to pay additional fees if you arrive early in the morning or late in the evening.
Transfer costs: As you will be picking-up your car directly at the airport you will not be spending any further money on shuttle-services or cabs going to the city center.
Special discounts: There are many different rental car providers located at the airport. Pricing is more competitive.
How do I fly to Perth? Many different airlines fly to Perth. From Europe, however, this is only possible with a stopover. Among others, the following airlines fly from different cities in Europe.
Lufthansa/ Singapore Airlines
Emirates
Cathay Pacific
Scoot Airlines
Qatar Airways
Quantas
Thai Airways
Consider a layover in Perth if you are coming from Asia, as there are many cheap and direct flights to extend your journey to an amazing Western Australia experience!
Car rental - further information
You can set different filters during your price comparison online. Like that you are able to find out which offers are the best for you. You can chose between different insurance benefits, vehicle categories and additional services. What does fully comprehensive insurance without excess mean? What is a refund of the excess? What does fair tank regulation mean? There are many questions regarding your next rental car. Here you can find short explanations. If you have any further questions, our service team will be happy to answer them by e-mail or telephone.
Comprehensive car insurance - also known as fully comprehensive: This insurance covers damage to yourself, your car as well as compensating a third party if you are involved in an accident. Nevertheless, you will need to pay a deposit when picking up your rental car. If an accident occurs, the rental car supplier will refund your withheld deposit.
Deposit - You can find the amount which you will need to deposit while picking up your car in the rental conditions of your booking. Please be sure to bring your credit card with you to the station, as it is just possible to pay your deposit by credit card.
Credit card - During the time you rent a car, the deposit will be blocked on your credit card. In case you drop off the car in good condition, this amount will be released again. If there are any damages, the car rental employee will retain your money.
Explore Western Australia by rental car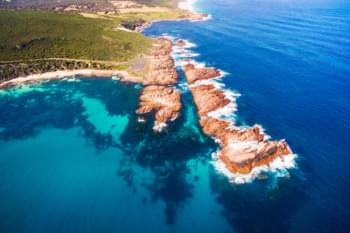 Margaret River
Western Australia is the largest state of the country. If you are a searching for beautiful landscapes, Australia will not disappoint you. As the country is pretty big, you will spend a lot of time traveling through the state. Therefore booking your own rental car is the best option, while exploring Western Australia. Perth Airport is the perfect starting point for an exciting road trip with friends or family. Where should I drive from the airport in Perth? Here you will find the distance from the airport to the most important places in Western Australia.
Where are the best spots for surfing?
A lot of tourists are visiting Australia due to its perfect beaches for surfing. Western Australia is home to more than 12.000 km coastline, which covers more than a third of the entire country's waterfront. If you are a fan of surfing, or curious to start learning it, we are sure that you will find a spot. Here are some of the best beaches.
Rottnest Island
Trigg Beach

Scarborough Beach

Fremantle Beach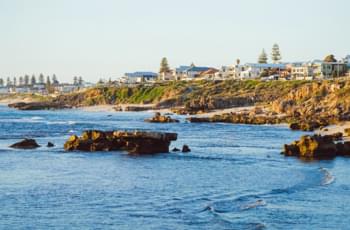 Trigg Beach
Rottnest Island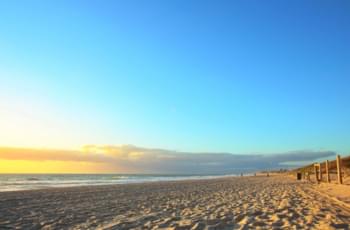 Scarborough Beach
Don't forget to bring a Wetsuit if you are flying to Perth during the months May, June, July and August, as these months are the Australian Winter. You can also rent a surfboard and wetsuit directly at the famous surfing hotspots along Western Australia.