Travel through Sydney with a rental car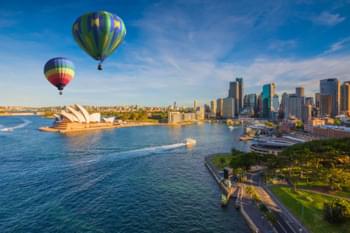 Sydney is the largest and undoubtedly the most beautiful city of Australia. It is the capital of the state of New South Wales, located by the Tasman Sea. The city has 3.7 million inhabitants. The climate in Sydney is warm, with the average yearly temperature being around 18°C. In contrast to Europe, the warmest months are January and February and the coldest month is July. Sydney is distinguished by a huge number of tourist attractions that will be highlights of every trip to the city. Sydney itself, as well as the whole state of New South Wales, is perfect to discover with a rental car. With DriveBoo, you can compare offers of many different rental companies and choose the one that best suits your needs.
Where should I rent a car in Sydney?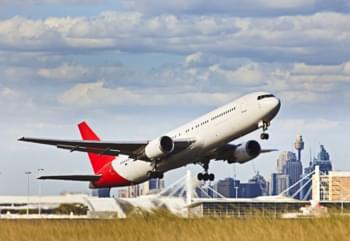 Although in such a big city, rental car companies are on almost every corner, the most convenient is to rent a car directly at the airport, right after arrival. So you don't have to worry about where to pick up the rental car, how to get there and how to get to your accommodation. You can take advantage of numerous car rental companies at Sydney Airport (SYD), located in the Arrivals area of Terminal T1 (International Terminal). After dealing with the formalities and receiving the key to your rental car, you will be escorted to the vehicle in one of the affiliated parking garages. Upon return, you can park your vehicle in any of the 3 terminals, in the designated parking spaces for rental cars. You just have to follow the appropriate signage.
What traffic rules should I know before renting a car in Sydney?
First of all, you should know that in Australia, you drive on the left side of the road. Another important fact is that penalties for road traffic offenses are very high, which is why it will always be better for you, your passengers and other drivers to observe the speed limits. Within built-up areas it is set at 60 km/h, and outside built-up areas at 100 km/h.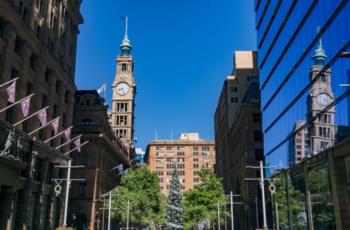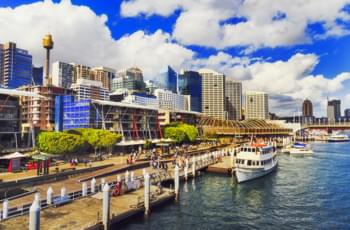 Do I need an international driver's license to rent a car in Sydney?
Only in some states of Australia, an EU driver's license will be accepted by police and car rental companies (only if it is translated into English!). However, most of the states require drivers to carry an International License. You must always carry your original driver's license with you too!
Parking a rental car on the streets of Sydney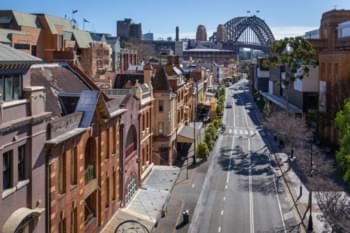 Signs describing parking rules in Sydney may be difficult to understand for tourists not familiar with Australian traffic rules. They determine in detail where you can park, for how long you can leave a car in a given place, whether or not you have to pay for it, and also in which direction the car should be parked. In the case of parking spaces, where the car has to be parked perpendicular to the sidewalk, the signs determine the angle at which the car should be parked and whether it has to be facing forward or back. What is more, most roads in Sydney have at least two lanes in each direction and in the case of many of those roads, you can park your car on the lane closest to the sidewalk (only parallel parking) during off-peak hours. You have to park in accordance with the direction of traffic on a given lane. Breaking this rule can cost over $100.
Are there any toll roads in Sydney?
Some highways, bridges and tunnels in and around Sydney require a toll. You should also know that Australia has an electronic toll collection system. At certain points above the lane, you will find special readers which read the transponders (called an e-tag) installed in a vehicle, when it passes by. This also applies to rental cars. When hiring a vehicle, be sure to ask whether it has a transponder, which makes automated billing possible. Car rental companies will be able to provide you with information on the topic.
What emergency numbers should I know in Sydney?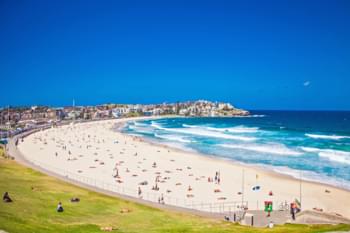 Bondi Beach
The most important number in case of any emergency is 000—this way, you can reach the police, the fire department and the ambulance service 24 hours a day throughout the whole of Australia.
Unfortunately, in Australia you may get bitten or stung by a dangerous animal. In this case, you should call the Poisons Information Centre: 131 126.
You should remember that anyone visiting a doctor or hospital in Australia must pay the costs immediately in cash. Credit cards or traveller's checks will not be accepted.
Exploring the area surrounding Sydney with a rental car
Those who spend a few days in Sydney do not necessarily have to stay in the city all the time. In the area around it, there are a number of destinations that are worth a day trip.
The Blue Mountains are located about 60 kilometres west of Sydney. It is a mountainous forest area with the abundant eucalyptus trees. They not only smell good, but also evaporate oil that leaves a veil-like haze over the forest, hence the name 'Blue Mountains.
The Hunter Valley is the oldest wine region in Australia. It is ideal for a nice day trip in order to hike and, of course, taste some delicious Australian wines.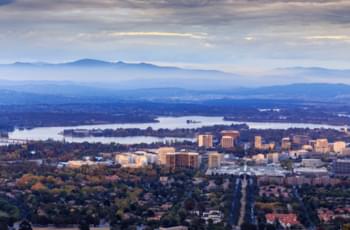 View on Canberra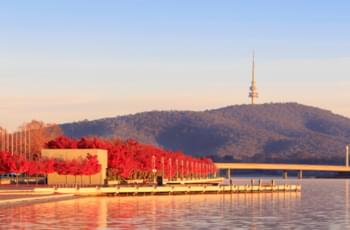 Burley-Griffin Lake Canberra

Port Stephens Bay is a grandiose bay located about 3 hours north of Sydney. This natural harbour is bigger than the bay of Sydney.
Canberra is located only a 3.5-hours' drive south of Sydney and is thus easily accessible for a day trip. In addition to the seat of government and the Capital, there are some great museums in Canberra, such as the National Museum of Australia or the National Gallery of Australia, with a lot of Aboriginal art.
Rental car Sydney: explore the attractions
Once you've found the right rental car for Sydney, the hardest part will be to plan what to visit first and which spectacles are worthwhile. Below we have compiled a small selection of the most interesting highlights for you: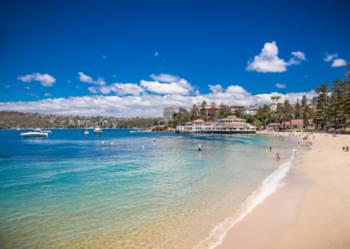 Manly Beach
Sydney Opera House
Royal Botanic Gardens
Bondi Beach
The Rocks
Sydney Harbour Bridge
Manly Beach
The Ground of Alexandria
Museum of Contemporary Art
Kings Cross
Queen Victoria Building
Experience Sydney in the Australian summer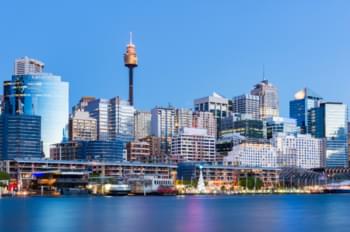 Sydney or Australia is most popular in the Australian summer or the European winter. People living in Europe try to escape the cold winter, so in this season they like travelling to Australia. Sydney is the perfect place to experience Christmas at hot temperatures or to see the famous firework on New Year's Eve. But not only that makes those months the favorites to travel to Sydney. You can also experience many festival, like the Homebake Music Festival in which Australian and also New Zealand rock bands perform. If rock music or music festivals in general is not your thing, no worries, you can look forward to Christmas, because on 26th December is Boxing Day. On this day starts the Sydney Hobart Yacht Race, which is, like the name already reveals, a race between yachts, starting from Sydney and ending in the Tasmanian capital Hobart. The next big event is New Year's Eve and also in January some beautiful events take place. For example the Sydfest, which takes places in mid-January and is Australia's biggest art festival. It occurs in the city center up to Parramatta. Another event in January is the Australia Day on January 26th, where you can celebrate with the Australians their national holiday.