Discovering the region of New South Wales
New South Wales is a southeastern Australian state, famous for its coastal cities and national parks. Sydney is the capital city of this region and well known for its iconic structures, such as the Sydney Opera House. In this region, you will not only find the metropolitan areas, but you can also explore the inland. Where you will find rainforests, blue mountains and long surfing beaches on the coastline.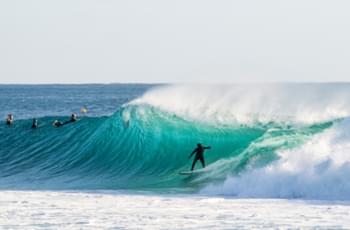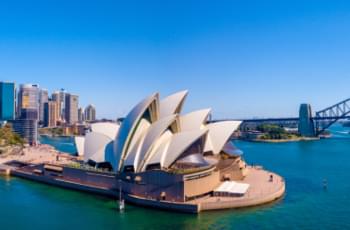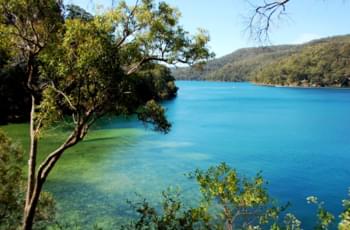 Which sights can I visit with the rental car?
New South Wales offers a variety of different sights you can explore with your rental car. It has beautiful destinations regarding nature as well as world cities, such as Sydney.
Sydney Opera House
Royal National Park
Bondi Beach
Darling Harbour
Port Jackson Bay
Jenolan Caves
With your rental car, you can experience many benefits, such as being flexible and independent of public transport as well as tourist groups.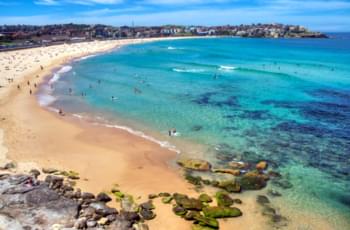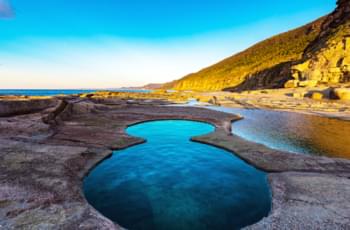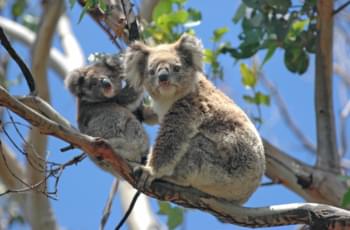 Where can I pick up the rental car?
If you are planning to arrive by plane, then you can pick up your hired car at the airport rental station, for example at Sydney airport (SYD). With the Driveboo.com online comparison service, you can compare the different offers before your journey starts and find the best fitting one for your stay in Australia.
Driveboo also offers one-way rentals, which means that you return the car to a different location, from where you originally picked it up from. For example, you collect the car at Sydney airport and return it at Bathurst Airport (BHS).
Take care while driving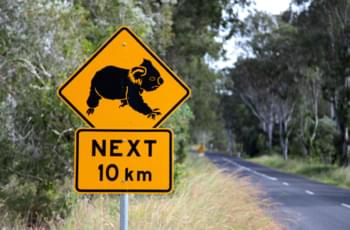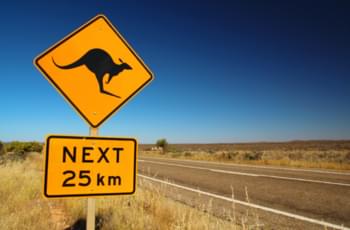 Be vigilant for Australian wildlife, particularly at night as many of Australian native animals are nocturnal. Koalas, kangaroos, wallabies, emus and some birdlife are more active early in the morning and in the evening when the temperature cools.
Always remember to drive on the left side of the road
Speed limits in New South Wales
When hiring a rental car, a deposit is required
Deposits are always paid when you pick up the rental car, for example at the Sydney Airport. After returning the car to the rental station, the deposit will be immediately refunded. If you have chosen the option of hiring the car with comprehensive insurance without any excess; and there is some damage found on the car, for example, due to a small rear-end collision, you will still get the full deposit refunded. With this sort of insurance, it does not matter if you have to pay the deposit. We recommend, renting a car with high insurance is cheaper than paying the costs for an accident and not getting the full deposit refunded.
Which insurance should I take?
If something happens to the car, due to bad road conditions (speed bumps) or an accident - we have several offers regarding insurances. On our website, you can compare the different offers with the price comparison service. We recommend, renting a car with a fully comprehensive insurance policy without excess. But is it worth it? When booking this option, you are on the safe side. It may not appear to be so cheap at first glance, but in case of an accident, you won't have to pay any additional costs for damage.