Rental Car at Brisbane Airport (BNE)
Land at Brisbane Airport (BNE) and rent a car in Brisbane and explore the most beautiful coastal areas of Australia in Summer 2020 or Fall 2020? The perfect getaway in the months May, June, July, August and September, where you can expect mild temperatures with the lowest chance of rain. Who likes it slightly warmer, should consider flying to Brisbane during the last months of the year in October, November or December, as the temperatures are climbing up to 27 degrees and the Australian Summer is starting. If so, it is best to rent a cheap car directly at the airport from one of the six car rental companies. Driveboo allows you to compare the prices of all car rental companies at Brisbane Airport online from the comfort of your own home, and to make a binding reservation for the car rental company that best suits your travel in Australia.
Where is the pick-up station at Brisbane Airport?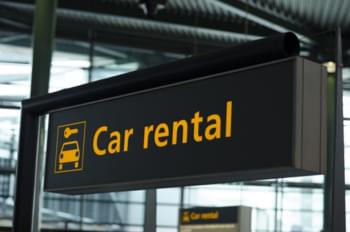 Car rental stations at Level 2
If you arrive at Brisbane Airport after an international flight, you will find the car rental counters on Level 2. Those who land at the airport after a domestic flight will find the counters of the car rental companies at Level 1.
Car Rental at Brisbane Airport - your car supplier is waiting for you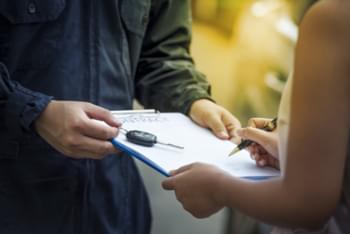 Easy and fast procedure
Fortunately, several international car rental companies have settled at Brisbane Airport, so that you will be in good hands right after your arrival and you can contact a competent contact person at any time.
Below we have put together the car rental companies where you can rent a car at Brisbane Airport:
Avis
Budget
Europcar
Hertz
Redspot
Thrifty
Can I refuel my Rental Car at Brisbane airport?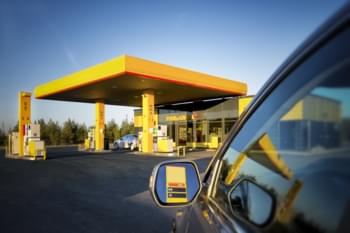 Gas stations close by
Have you opted for a rental car with a fair tank arrangement, which you have to return to the airport with a full tank of fuel? Then you don't have to search for a petrol station on the way back, as there is both a Coles Express petrol station (open around the clock) and a BNE Service Center just outside the airport grounds, where you can also eat a snack.
Car Rental Brisbane Airport - how fast you get to the city centre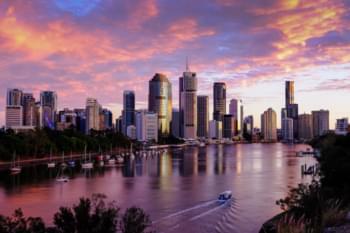 City center - your first destination
Whether it's City Hall, Anzac Square, Kurilpa Bridge or The Old Windmill, it's worth staying in Brisbane for a few days to see all the city's sights and landmarks before you set off along the coast with your rental car. In the following we have put together some distances for you to get you started.
Car rental destinations from Brisbane Airport
Travel by Rental Car or public transport?
If you want to relax after your long-haul flight and don't want to travel directly to the city centre by rental car, you can of course also take a taxi from the two airport companies "Black & White Cabs" and "Yellow Cab". However, you can get to the city centre much cheaper by airtrain or train. In addition, the Airtrain also operates between the two airport terminals, with a one-way ticket costing $5. You can also rent motorcycles from Driveboo in the city of Brisbane.
General information about Brisbane Airport
Whether it's duty-free shops, coffee bars, fast food restaurants or restaurants, at Brisbane Airport, where more than 19 million passengers are handled every year, you definitely don't have to forego anything, so you can rest assured that after returning your rental car, you'll be able to spend a few more relaxed minutes before departure.
Round trip or excursion? With a Rental Car along the coast!
Whether Great Barrier Reef, Fraser Island or the rainforest of Cape York Peninsula, with Brisbane you have chosen an ideal starting point to explore the most beautiful places, sights and natural beauties of Australia on your own. Take a trip to the Springbrook National Park, take a Skyrail over the rainforest, dive into another world in the Warner Bros. movie world and don't miss a visit to the Queensland Gallery of Modern Art.
Traffic rules in Australia and Brisbane
Well developed roads make driving a rental car in Australia pleasant. Nevertheless, there are some different traffic rules that you should know before you start your journey and which we have put together for you below.
Is there a toll in Brisbane?
Yes, there are toll roads, tunnels and bridges around Brisbane. It is therefore essential that you check with your car rental company whether your rental car is equipped with an appropriate transponder (E-day) that can be read out by the electronic toll system and how the payment is made. If your rental car is not equipped with a transponder, you can register with the relevant toll road operators and receive a reader. The reader and toll costs will then be charged to your credit card.
Is there a blood alcohol limit for driving in Australia?
Australia has a 0.5 percent alcohol limit. Driving beginners, on the other hand, must adhere to a 0.0 per mil limit.
How can I park my rental car in Brisbane?
Signposted parking spaces can be identified by a large P (parking). You can keep it short in areas marked with a large S (standing). On all other areas, such as those marked with a large C (Clearway), parking and parking is not allowed.
Car Rental to the Outback - what you should consider
If you plan to drive into the Outback with your rental car, you should preferably drive during the day, as there is a high risk of injury to a kangaroo at night and the risk of a car being damaged. In addition, you should bring enough drinking water and reserve fuel as well as a satellite telephone to be able to call for help in an emergency. Special care must also be taken when overtaking the sometimes 50 m long lorry teams, and if you are involved in an accident involving personal injury, always inform the police.