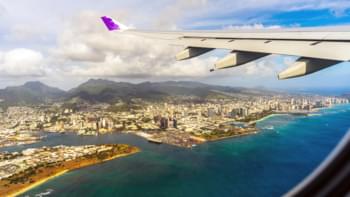 Book a cheap rental car on Hawaii
Rental car for one day
A cheap rental car is available from as little as 34 $ per day in Hawaii. The rental car for a few days is perfect for a day trip in Hawaii.
Rental car for one week
For a week you can get a rental car in Hawaii from 235 $. The rental car during the whole stay is the perfect means of transportation in Hawaii.
Book a small car
You can get a small car in Hawaii for as little as 34 $ per day. The curvy mountain roads in Hawaii are best traveled in a maneuverable compact car.
Book a family car
You can book a family car in Hawaii from 40 $ per day. A family car offers enough space for the whole family.
Convertible booking
A convertible is available in Hawaii from 53 $ per day. The most beautiful way to explore Hawaii is with your own convertible.