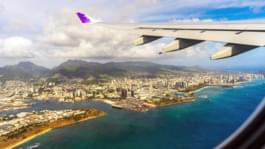 Explore Hawaii easily by rental car
Rental car for a day
If you only need a rental car for a day, you can rent it for as little as 62 $ per day.
Rental car for a week
You can find a cheap rental car at Kahului Airport from as little as 428 $ per week. We compare the prices of all reputable car rental companies and show you the best deal.
SUV at Kahului Airport
Particularly popular are SUVs, which you can rent at Kahului Airport for as little as 481 $ per week and are guaranteed to keep you traveling in comfort.
Family car at Kahului Airport
If you are traveling with the whole family, a Family car is also suitable for already 481 $ per week.
Convertible at Kahului Airport