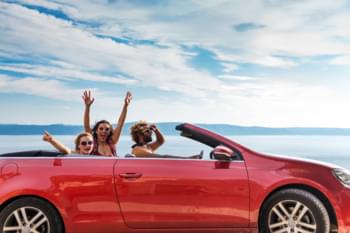 Find the perfect rental car for your vacation
Particularly popular are small cars, which you can rent from as little as 88 $ per week, because with them you can fit into even the smallest parking space.
If you are traveling to Andalusia with the whole family, a family car is also suitable, which you can rent from 140 $ per week. All family members will have enough space for their luggage.
If you like to travel topless, a convertible rental car is available for 166 $ per week.
You can find an overview of all different car categories here.