Car rental at Granada-Jaén Airport (GRX)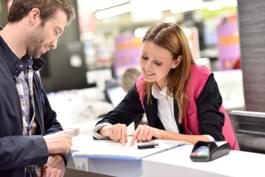 Pick up a rental car at GRX Airport
If you are landing at Granada-Jaén Airport (GRX), you should pick up a rental car right after landing to be mobile from the start. Granada-Jaén Airport is located about 16 km from Granada and 64 km from Jaén. It is best to book your desired rental car online in advance. On Driveboo.com you can compare the offers of the car rental companies and book the cheapest price. Look forward to an unforgettable vacation with your rental car in Granada and its surroundings.
Things to know about Granada-Jaén Airport
IATA code: GRX
Official name: Aeropuerto de Federico García Lorca Granada-Jaén
Opening: 1972
Terminals: 1
Annual passenger volume: 1,252,000
Beautiful winters in Granada
If you don't feel like snow and cold in winter, you should travel to Granada. You can take a rental car directly after your arrival at Granada-Jaén Airport and start your well-deserved winter vacation. In Granada, relatively pleasant temperatures still await you even in winter, so you can go on many excursions or simply unwind. Visit the surrounding villages and towns, go on a winter hike or just enjoy an exciting book on one of the squares in Granada. In winter you can wonderfully fill up on energy and sun in Granada.
Pick up a rental car directly at Granada Airport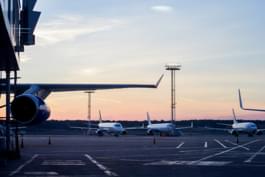 Pick up a rental car at the airport
Every established car rental company is represented at Granada-Jaén Airport (GRX). Just look for them in the arrivals hall and follow the signs. The car rental handover is done within a short time if you have already booked in advance on our portal. At the switch you only have to fill out a few documents and your vacation can start.
With the rental car to the most popular sights in and around Granada
Alhambra
One of the most famous sights in Granada is the Alhambra, which towers over Granada on a hill. The fortress served as a residence for various Muslim rulers and is now a popular tourist destination. Park your rental car and head out to explore the Alhambra and the museum.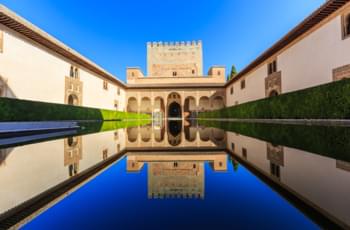 Alhambra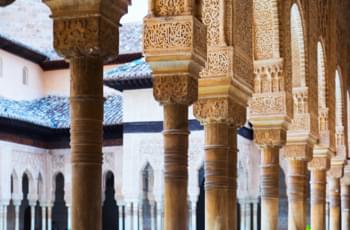 Ornate columns in the Alhambra
GRANADA CENTER
It's best to leave the rental car for a while and explore Granada on foot. For example, start at Granada Cathedral, which stands proudly above all witnesses to Moorish presence. Next, you can visit the Jesuit-built university near the Monastery of St. Jerome, before continuing to the university campus with observatory. La Cartuja Monastery should also be on the agenda when touring Granada. This way you will get a relatively quick overview of Granada
Short trip to Jaén
With a rental car you can also reach Jaén relatively quickly from Granada-Jaén Airport. Here you can leave the rental car and go on a discovery tour on foot. For example, visit the Catedral de la Asuncion de la Virgen or the Castillo de Santa Catalina. If you are more of a nature fan, then you should explore the surroundings of Jaén with your rental car. Here you will find many beautiful hiking trails.
This is what you should consider when booking a rental car
When booking the right rental car at Granada-Jaén Airport, it's easy to lose track of what you're looking for. To make sure this doesn't happen to you, we explain everything you need to know about booking a rental car below:
THE RIGHT MODEL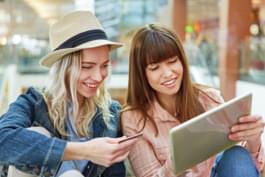 Choosing the right rental car
On our portal you have the choice between many different vehicle classes and rental car models. Whether you need a lot of space, want to go off-road or simply want to get from A to B with your rental car - on Driveboo.com there is a suitable rental car for every occasion. Choose from compact cars, SUVs, minivans, convertibles, luxury cars and much more. With us no wishes will remain unfulfilled. At Granada-Jaén Airport you have the widest choice of rental car models and benefit from low car rental rates.
CAR RENTAL INSURANCE
We always recommend our clients to have a fully comprehensive insurance without excess. In this way, even in the event of damage, you will not incur any additional costs. After all, who wants to waste time on vacation worrying about insurance?
THE ADDITIONAL DRIVER OPTION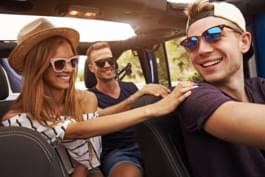 More fun thanks to the additional driver option
If you are not traveling alone, but are traveling to Spain with friends or your partner, then the additional driver option is worthwhile. This means that another driver is specified at the car rental and you can share the route. In this way, everyone can relax once and enjoy the view. Make sure that you show the driver's license and ID card of each additional driver, so that they are also included in the insurance coverage.
One way rental: Road trip by rental car from Granada
If you don't want to stay in just one place, but want to see as much of Spain as possible, one-way rental may be an option for you. This means that you pick up the rental car at Granada-Jaén Airport and return it in Barcelona or Madrid, for example. This way you can have an exciting road trip and explore as many cities as you like. Below we have put together a route from Granada for you: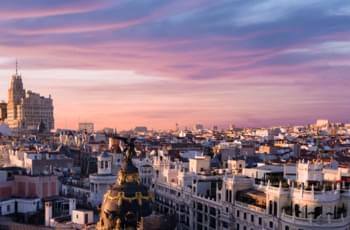 Madrid at sunset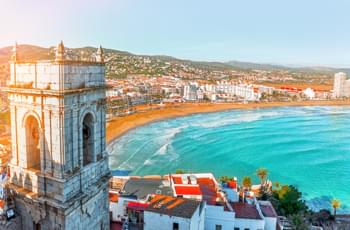 View on Valencia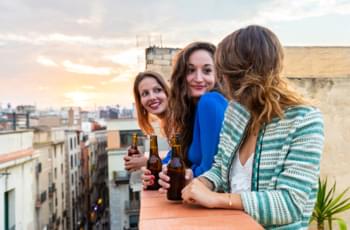 Trip to Barcelona