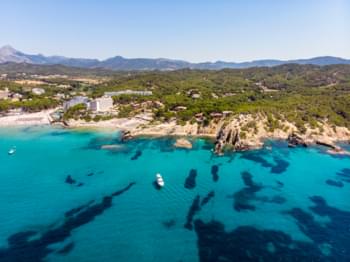 Discover Peguera with a cheap rental car
A cheap rental car is available from as little as 163 $ per week. We compare the prices of all reputable car rental companies and show you the best offer so that you do not have to fear any nasty surprises during your vacation in Peguera.
Among others, you can book the following car models with us:
Small cars are particularly popular, which you can rent from as little as 174 $ per week. Because whether with friends or with your partner - with a small car you can comfortably jet along the coast of Mallorca and drive to the most beautiful beaches.
If you like to drive in nature, you should book a rental car with four-wheel drive, so that you do not get stuck in the terrain.
Are you traveling to Peguera with the whole family? Then a family car is suitable for already 230 $ per week. Here not only your loved ones will find enough space, but also the luggage including parasol.
In addition, at Alghero Airport you have the possibility to book a convertible from 289 $ per week as a rental car. Open the roof and feel the wind in your hair and the sun on your skin.
If you only need a rental car for one day, you can rent it for as low as 24 $ per day.