Car rental La Gomera Airport GMZ: The sun is waiting for you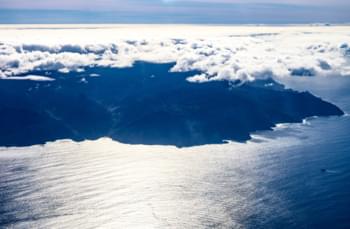 View of La Gomera
Book a rental car for La Gomera and pick it up directly at the airport. You can compare prices for car rentals at La Gomera Airport from the comfort of your own home. Driveboo.com will help you. La Gomera has some sights and national parks to offer. Especially nature and hiking fans get their money's worth on the Canary Island. To ensure that you are mobile and independent at all times, we recommend that you rent a rental car directly after your arrival at La Gomera Airport (GMZ). This way your trip to La Gomera is guaranteed to be unforgettable.
Things to know about La Gomera Airport (GMZ)
Opening: 1999
IATA code: GMZ
Distance from the city center of San Sebastián de la Gomera: 12 km
Terminals: 1
Annual passenger volume: 62,000
If you have already booked a rental car online in advance, you can complete the relevant formalities in the entrance hall and then start straight away into your well-deserved holiday.
Enjoy eternal springtime on La Gomera
On La Gomera you will experience eternal spring all year round. So why not fly to the Canary Island at this time of year? The spring months on La Gomera are especially beautiful. Look forward to a unique nature and a few beautiful spring days on La Gomera. Bizarre green mountain formations, countless colourful flowers and an almost untouched nature are waiting for you. Drive with a rental car over the curvy island and let yourself be carried away by the powerful magic of La Gomera. La Gomera in spring is always worth a trip.
Which rental car models are available on La Gomera?
To make sure that your rental car on La Gomera fits perfectly to your wishes and needs, you can choose different models and other features in advance.
Rental car models
As far as the vehicle class and type is concerned, you can choose both smaller and larger cars at La Gomera Airport. Choose between a small car, a middle class or even a family car or a premium class. What about a convertible? With this you can jet topless over La Gomera. If you plan tours into the nature of La Gomera, you should change for an SUV. With this you will certainly not get stuck.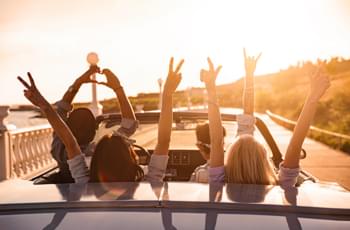 Discovering La Gomera with a convertible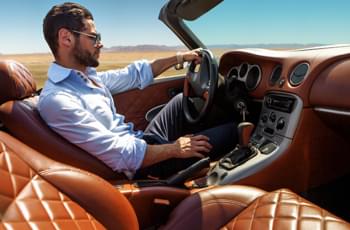 Luxury cars for an exclusive holiday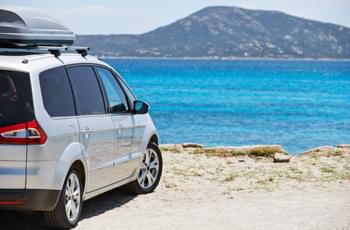 Enough space for everyone in the minivan
EQUIPMENT FEATURES
As additional equipment for your perfect rental car on La Gomera you can choose air conditioning, four-wheel drive or even automatic. So you know directly what to expect when you arrive at La Gomera Airport.
FURTHER SERVICES
mileage free
fair tank regulation
fully comprehensive insurance without excess
liability
The most important rules in road traffic on La Gomera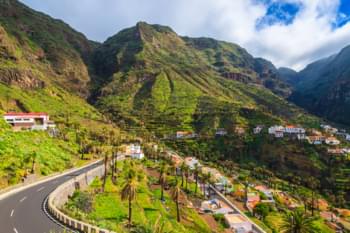 Straße auf La Gomera
On La Gomera the same traffic rules apply as on the mainland of Spain. You should observe the following rules in road traffic:
Speed limits: 50 km/h in town, 90 km/h out of town, 120 km/h on motorways
Blood alcohol limit: 0.5 per mille
Calls may only be made with a hands-free system.
There is a roundabout at most intersections. Whoever is already in the roundabout has the right of way.
Parking is permitted where there is no sign or a solid yellow line is drawn along the side of the road.
Pay attention: Especially in the mountains the roads can get very narrow. Always drive slowly and carefully, especially on winding roads.
Explore La Gomera's neighbouring islands with a rental car
Not only La Gomera is a great destination for your next holiday. Also the neighbouring Canary Islands Tenerife, Gran Canaria or Lanzarote have a lot to offer. Look forward to a few varied days, which you can enjoy while hiking in the mountains or doing water sports at the sea. Driveboo.com wishes you a pleasant stay and lots of fun with your rental car!