Explore La Gomera by rental car
The island of La Gomera belongs to the Canary Islands and can be explored easily and flexibly with a rental car. You can pick up your rental car quickly and easily at La Gomera Airport (GMZ) or in the city after arrival. In this way you can arrange your holiday on La Gomera according to your wishes and enjoy every day to the fullest.
Rental cars La Gomera: Explore the island
Wildly romantic valleys, secluded bays and an evergreen cloud forest invite you to La Gomera, the second smallest island in the Canary Islands, not only for swimming but also for long walks in the unique nature. Stroll through the island's capital San Sebastian with its beautiful patrician houses, visit the old customs house where Christopher Columbus is said to have filled up his reserves for the last time and let himself be enchanted by the charm of the city. Let your gaze glide over the water before entering or leaving the harbour and watch out for whales and dolphins romping around the island in deep blue water. A trip from La Gomera to Gran Canaria or Fuerteventura is also worthwhile.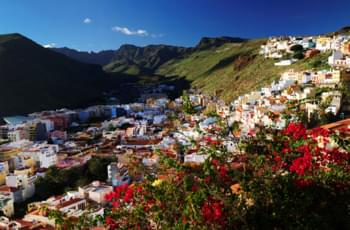 San Sebastian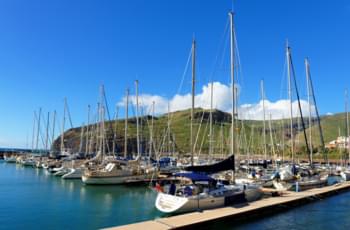 San Sebastian harbour
Car hire La Gomera - great destinations
The hidden mountain villages and secluded bays on the only 369.76 km2 of the island, where there is no coastal road that allows locals or tourists to circumnavigate the island, are not easy to find. However, no one on the island has to take a taxi on their own, as there are plenty of guided tours that you can easily join to discover the most beautiful sights on the island. A small selection of excursion destinations can be found here:
What attractions does La Gomera offer?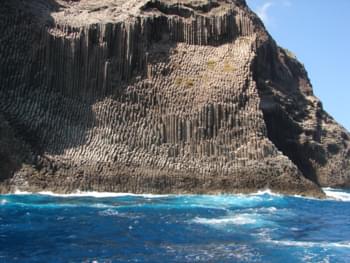 "Los Organos" in La Gomera
If you don't want to make your way across the volcanic island with its mountains, some of which are more than 1,251 metres high, you are well advised to explore the island with a rental car, as the public transport network is rather inadequate.
Especially worth a visit are the impressive basalt columns, Los Organos, near Vallehermoso, on the north coast of the island. But also a stopover in the middle of nature is worthwhile not only because of a souvenir photo, but because if you are lucky enough, you can listen to the locals talking to each other by means of a very special whistling language, which only exists on La Gomera and which is still taught to this day. Some of the most beautiful natural wonders and destinations are listed below:
The Garajonay National Park
The Nuestra Senora de la Asunción Church
The Torre del Conde, the oldest building on the island
The Archaeological Museum
The bizarre juniper trees in El Sabina, deformed and bizarrely grown by the wind.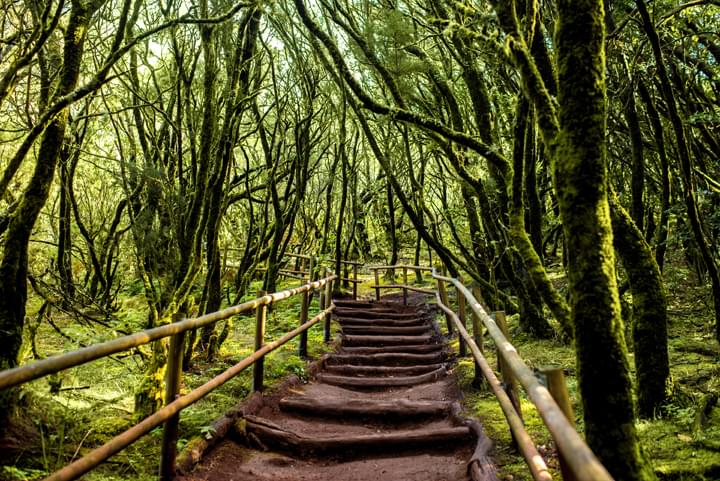 Garajonay nationalpark, La Gomera