Traveling around Winterthur by rental car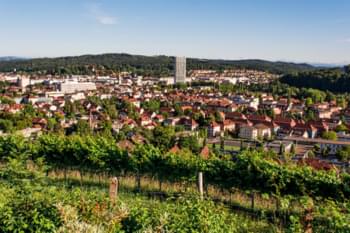 You want to explore the city of Winterthur in Switzerland and preferably in a comfortable way? Reserve a rental car that you can pick up at the car rental agency Flughafen Zürich-Kloten or directly in the city. The airport is located just a few kilometers away and has the IATA code ZRH. With the rental car, which you can rent cheaply, you can then go to the beautiful sights that the place has to offer. Book a modern car with which you can safely drive through the streets of Winterthur.
Experience the culture in Winterthur in autumn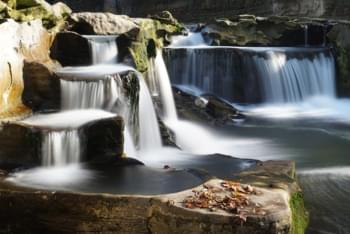 Winterthur is a city full of culture. If cultural aspects are important to you for a vacation, then you are definitely in the right place. Apart from the casino theater, you can still find the Coalmine here. It is the ideal meeting place for all cultural events in the city. There are always exciting encounters and fantastic performances. Let yourself be enriched by the cultural offerings at the Coalmine and don't miss them when visiting Winterthur. You can reach the Coalmine with a rental car of course more comfortable and faster than with public transport. If you are interested in science, you will find the Technorama in Winterthur. The ideal destination for all Phsyics, Chemistry, Technology and Nature enthusiasts, because here you can not only see a lot of things and absorb information, but you get to tackle and try things out yourself. Rent a rental car for your individual and highly comfortable sight-seeing tour.
These providers are available for you in Winterthur
Auto Escape
Auto Europe
CarDelMar
Europcar
Rentalcars.com
Sunny Cars
TUI Cars
Find the right insurance for your rental car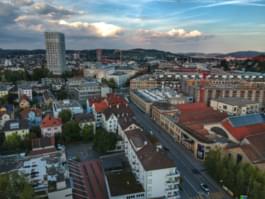 If you want to be flexible and safe while driving in Winterthur, it is recommended to take out a suitable insurance for your rental car. Look at the different offers and compare the prices so you can travel cheap through Winterthur. You come to the city for a short visit? In this case, take a look at the day policies . If the trip is longer, annual policies are recommended.
How important is the deposit for a rented car?
The deposit you pay secures any damage to the car rental company's vehicle. With most car rental companies, you therefore need a valid credit card. Thus, you are always on the safe side with accidents or vehicle thefts. Consider to load the credit card early enough before the rental with the appropriate deck sum.
When does a one-way rental make sense when renting a car?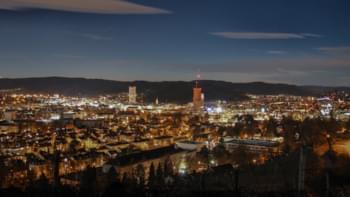 The one-way rental is especially useful if you pick up the rental car directly at Zurich airport or Winterthur and set offfor a round trip. Then you don't have to return it there but conveniently at another location in Switzerland. Thus, you have the freedom for a leisurely road or city trip without annoyingly having to drive all the way back just to return the rental car again.
Specify additional driver when you travel through Winterthur
Not only you as the main driver are allowed to drive the rented car, but also additional drivers, provided that you have specified them on site at the car rental agency. This is especially convenient when you set out on a longer trip. You as the main driver pick up the car on site and pay the deposit with your credit card. If you do not specify your additional drivers and there is an accident, the insurance won't pay.
Rent a car - fully comprehensive without excess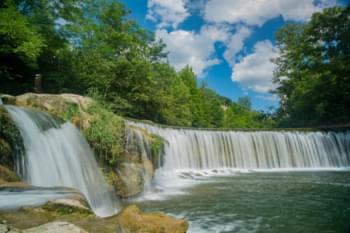 If you cover your rental car with full coverage without deductible, you will enjoy complete protection. If a vehicle is stolen or there is an accident, you do not have to bear any additional costs. However, there are some insurance companies that charge handling fees if a claim is made. Do not disregard that not every damage is covered by the comprehensive insurance without deductible. Therefore, take a close look at the AGB of your provider or ask for it directly.
Traffic rules in Winterthur
In Switzerland, the following speed limits apply:
Interurban: 50km/h
Out of town: 80 km/h
Freeways: 100 km/h
Highways: 120 km/h
During the day, lights are mandatory for all motor vehicles. The blood alcohol limit is 0.5.
Going by rental car to the photo center & other sights
The Photo Center in the city is part of the Fotostiftung Schweiz and is one of the leading venues for photo-based art and photography in the entire country. It is part of the National Museum. But the city in Switzerland has more beautiful sights that you can easily reach by rental car.
Cultural Venue Gallery Weiertal
The cultural venue Galerie Weiertal has a wonderful sculpture park as well as numerous gallery spaces where you can view contemporary art. Special attention is paid to three-dimensional art. Especially in the summer, the visit is recommended.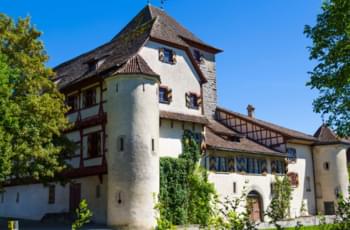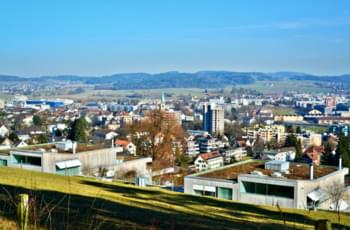 In 2018 there was a merger of the Museum Oskar Reinhart, the Art Museum and Villa Flora. Now there is an excellent collection. For example, the exposition "Ferdinand Hodler - Alberto Giacometti".
The Gutschick restaurant offers its guests homemade bruschetta as an appetizer. As a specialty of the house there is calf schnitzel on lemon sauce and butter noodles. Enjoy your meal!