Your Rental Car at Zurich-Kloten Airport - ZRH
You are looking for a rental car at Zurich Airport? Have a look at Driveboo.com to compare the best tariff with the online price comparison service, in order to find the best fitting rental car offer for your stay in Switzerland. Kloten is a city in the Bülach district of Switzerland and belongs to the Canton of Zurich in Switzerland. It is located about ten km from the city centre of Zurich and lies on the plain of the Glatt Valley.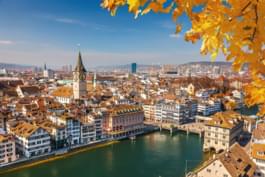 Zurich is the capital of the canton of the same name and also has various sights which are located almost exclusively around the old town. They can, therefore, be easily reached on foot or with a short bus or tram ride. Take a look not only at the monuments and buildings but also at the location of the city on Lake Zurich. At Bürkliplatz or Bellvue you have a phenomenal view of the Alps and the lake when the weather is fine. Both banks with parks and promenades are heavily frequented by the city's residents and tourists. With a rental car from you can explore the surrounding area flexible and independent of public transport and tourist groups.
General information about Zurich Airport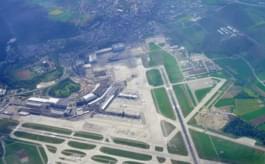 Zurich Airport has the IATA code ZRH and is located in Switzerland. It extends across various suburbs of Zurich. The northeastern part of Zurich is the military airfield from which civilian flights began in the 1930s. In 1945, it was decided to build a new international airport. Construction began in 1946 near the town of Kloten. These were almost completed by 1948. The first provisional flights started in November 1948 and the ZRH Airport was officially opened in August 1949. In this context, a large air show took place.
Special features at Zurich Airport
Various guided tours are offered at Zurich Airport. You can take a look behind the scenes of the company, as the tour goes through every important area and takes about two hours. Furthermore, you can also take part in a bus ride on the apron, where a speaker will inform you about everything. The journey takes about one hour. If you would like to take part in a guided tour or trip, you should register at least four weeks before the desired date. Book your flight to Switzerland online and save time. Rent a car at a discounted rate on the Internet at the car rental company of your choice.
What is the promiscuous limit in Switzerland?
Please note that if you drive a car under the influence of alcohol, you will be subject to heavy fines. Depending on the offence, even prison sentences may be imposed.
If you are travelling in Switzerland with your rental car, which you can rent cheaply from the car rental company of your choice, you should also note that rail vehicles in towns and villages have the right of way on equal roads.
Important rules for driving on mountain roads in Switzerland
On mountain roads, the car that drives uphill always has priority.
Vehicles driving downhill have to drive back when they can no longer evade and the other vehicle is not closer to a passing point.
When meeting different vehicles, such as trucks and cars, lighter vehicles have to recoil.
On mountain-postal routes, buses and post buses always have right of way. If you come across such a vehicle with your rental car, you must strictly observe the instructions and signs of the drivers of these vehicles. You can recognize mountain-post roads by the signpost with a post horn symbol.
Speed limits in Switzerland
Which sights can I visit in Switzerland?
Chapel Bridge Lucerne
Rhine Falls
Lake Brienz
Blausee
Lake Zurich
Lion Monument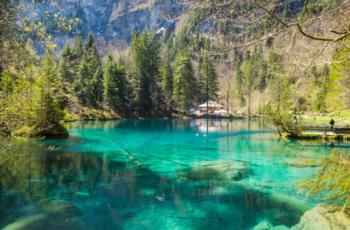 Blausee Bern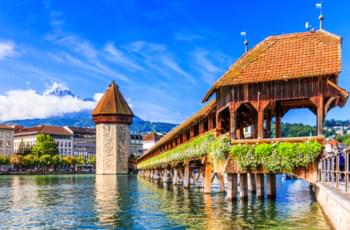 Chapel Bridge Lucerne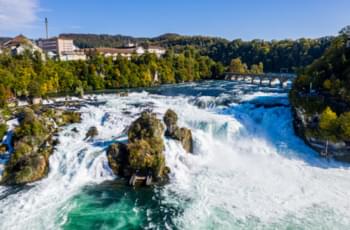 Rhine Falls Schaffhausen
Information about driving in Switzerland
Switzerland follows right-hand traffic
It is forbidden to use your mobile phone for calling or texting while driving
When it comes to seatbelts, all passengers are obliged to wear them
Emergency number:
Police - 117
Ambulance - 114
Fire service - 118
Enjoy the benefits of a rental car
With a rental car, you can enjoy the beautiful landscape of Switzerland. It gives you the opportunity to design your stay flexibly and independent of public transport and tourist groups.
A car rental allows visiting remote places, hidden trails or restaurants with a view, impossible to get to by taking a taxi or a bus. These special places are usually inaccessible by bus. Also, there is nothing better than a car waiting for you at the railway station or airport. Nothing more comfortable than not having to carry your luggage to the bus or tram, or paying taxi airport additional charges for it.