Car rentals in United Arab Emirates: Most popular car rental destinations
Rent a car in the United Arab Emirates
Embark on an adventure by rental car in the United Arab Emirates. The United Arab Emirates are located on the Arabian Peninsula, on both the Persian Gulf and the Gulf of Oman. Access to the sea is very important for the country as it can easily ship its oil production. If you rent a car in the United Arab Emirates, you will benefit from the country's oil wealth, because gasoline produced from oil costs only a fraction of the price you are used to from your home country.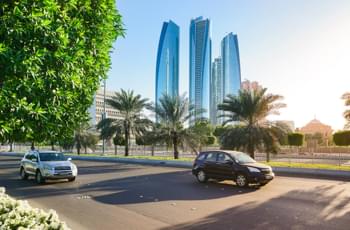 Road in Abu Dhabi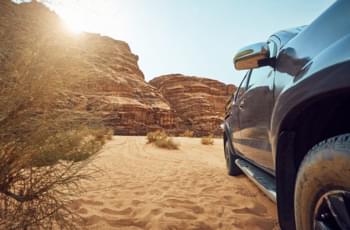 Travelling in the VAE by rental car
VAE car rental: Where can I get my rental car?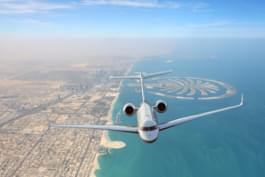 Plane over Dubai
The most convenient way is to pick up your rental car right after your arrival at Dubai Airport. If you prefer to arrive in the country first, you can also rent a car in the center of Dubai. If you arrive in Abu Dhabi instead of Dubai, you can also pick up a rental car there. Especially the car rental companies at Abu Dhabi Airport have a large selection of car models and very good opening hours.
Explore the UAE by rental car - these are the highlights
When you think of Dubai, you immediately think of the tallest building in the world - the Burj Khalifa. From the viewing platform of Dubai's landmark, you have a wonderful view over Dubai on a clear day. You shouldn't miss this experience. Afterwards you can visit the Dubai Fountain, which is located at the foot of Burj Khalifa, or drive to Palm Jumeirah by rental car. The palm-shaped island is perfect for relaxing.
Drive to the small emirate Ra's al-Chaima by rental car. Here sun worshippers will get their money's worth, because in Ra's al-Chaima there is pure sun all year round. If you are bored of lazing on the beach, you can visit the old town, take a trip to the lagoon Khor or go on a desert safari. However you imagine your perfect holiday, Ra's al-Chaima will make your dreams come true.
Jebel Hafeet
Burj al Arab
Deira Gold Souk
al-Fahidi-Fort
Khor Dubai
Ferrari World
Saadiyat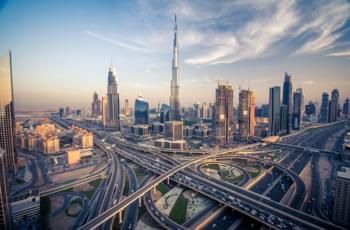 Urban motorway in Dubai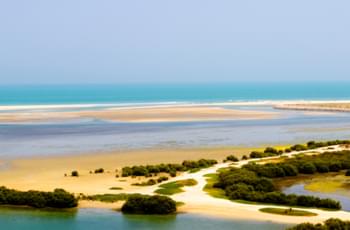 Beach in Ra's al-Chaima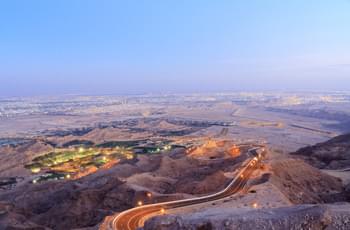 Jebel Hafeet
What do I need to consider in the UAE with my rental car?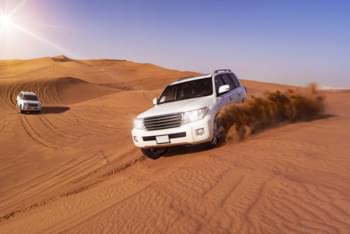 Car in the Dubai Desert
In the UAE, a rental car is particularly suitable because all roads are asphalted. If you've booked a four-wheel drive rental car with an experienced escort, you can also take a trip to the desert. The Abu Dhabi Peninsula is connected to the mainland by two bridges that can be crossed by rental car. When travelling to the United Arab Emirates, be aware that high temperatures can occur. It is best to make sure that the steering wheel and windscreen are always covered when parking.