Car rentals in Sweden: Most popular car rental destinations
Book a rental car in Sweden and enjoy the nature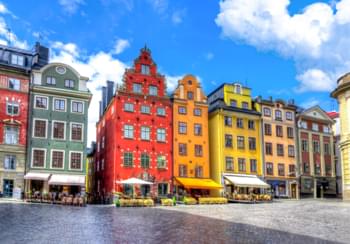 Colourful houses in Stockholm, Sweden
The Scandinavian country Sweden lies in the north of Europe and convinces its visitors with a unique nature and royal cities. If you want to embark on a road trip in Sweden, it is a good idea to book a rental car. The unique nature can be enjoyed especially well with a rental car, as one is not bound to the excursion busses and can therefore flexibly look at everything. Enjoy unique Swedish cities like Malmö or the capital Stockholm. At the same time you will be independent with a rental car and able to discover the many Baltic beaches and lakes of Sweden.
Car rental Sweden: Where can I pick up my rental car?
On Driveboo.com you can book your dream car from the comfort of your sofa. Choose between different models and additional options and pick up your rental car easily at the desired car rental in Sweden. The pick-up points are located at the following locations:
Explore the highlights of Sweden by rental car
Book your desired vehicle for Sweden in advance online on Driveboo.com. In this way you will have no circumstances after your arrival in Sweden and can start your holiday immediately. Make sure to visit these sights:
Gamla stan
Vasa
Skansen
Stockholms stadshus
Djurgården
Sweden - unique nature & royal cities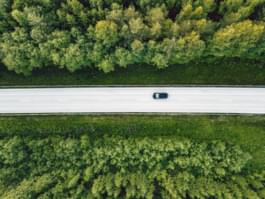 Discover Sweden's nature by rental car
The Swedish road network is very well developed and has many rest stops. Thus a comfortable journey with the rental car is possible. The motorways connect the big cities Stockholm, Gothenburg and Malmö. This is perfect if you want to visit the different cities by rental car. The best way to cross Sweden is by rental car. The trunk roads have an extra fast lane, so you can reach your destination quickly. By rental car you can drive flexibly to all your desired destinations. Look forward to an unforgettable roadtrip through Sweden's nature!
This should be noted:
Don't forget to turn on the lights of your rental car. Lighting is compulsory in Sweden!