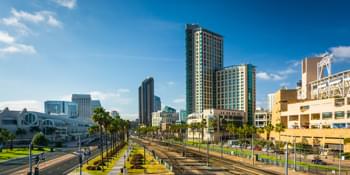 Return your rental car in San Diego
You can also return the rental car to a car rental agency at another location or in another state of the USA, such as Arizona or Oregon. To do this, simply change the return location in the search mask. Additional fees apply for the so-called one-way rental.
Thanks to the one-way rental, you can go on an exciting road trip with friends or family in the USA without having to return to the place of departure. In any case, clarify your wishes with the car rental company on site.
Additional driver
If you want to take turns driving the rental car on a longer trip, you can also specify an additional driver. In some offers, an additional driver is already included in the rental price.