At the Los Angeles Airport we recommend the following car rental offers
Frequently asked questions about car rental booking Los Angeles Airport
How much does a rental car cost at Los Angeles Airport?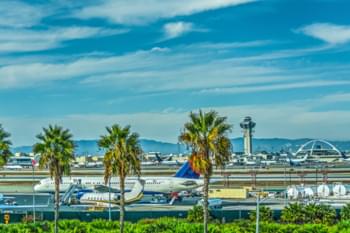 Airport of Los Angeles
For a day
If you only need a rental car for one day, you can rent it for as low as 32 $ per day. A rental car for a day is the perfect way for a quick get away to the surrounding cities or beaches nearby Los Angeles.
For a week
A cheap rental car is available from as little as 218 $ per week. We compare the prices of all reputable car rental companies and show you the best offer.
Small cars
Particularly popular in Los Angeles are compact cars, which you can rent from as little as 250 $ per week. With a small car, you are sure to find a free parking space quickly.
Convertibles and sport cars
What do I have to consider with the rental car in Los Angeles?
If you are on the road with a rental car in the USA, you should always adhere to the specified speed limits. These are 25-30 miles/h in built-up areas, 15 miles/h near schools and 55-70 miles/h on freeways.
Be sure to observe the appropriate signs, because speeding and other traffic violations are punished very severely.
On freeways, overtaking is generally allowed from both sides.
If you are driving south from Los Angeles, you should be aware that some roads are subject to tolls. The tolls can be paid in advance or afterwards.
Furthermore, no open alcoholic beverage may be carried in the vehicle.
It is not allowed to overtake a stopping school bus with flashing lights.
We also recommend that you carry an international driver's license. This can be obtained from the respective local office of your town.
What is the minimum age to rent a car at Los Angeles Airport?
With many rental car providers you can already book a rental car at the age of 21. Simply enter the age in the search mask and look forward to an exciting trip with your friends through Los Angeles. For drivers under 25 years, there is usually a so-called "young driver fee", which is already included in the displayed rental price. You do not have to pay any additional fees for this on the spot. You will find more information in the rental conditions.
Can I pick up the rental car at Los Angeles Airport and return it at another location?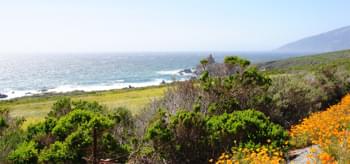 Roadtrips in California with your rental car
You can also return the rental car to a car rental agency at another location or in another state of the US, such as Florida or Texas. To do this, simply change the return location in the search mask. Additional fees apply for the so-called one-way rental.
Road trip with the one-way-rental
Thanks to the one-way rental, you can go on an exciting road trip with friends or family in the US without having to return to the place of departure. In any case, clarify your wishes with the car rental company on site.
Additional driver
If you want to take turns driving the rental car on a longer trip, you can also specify an additional driver. In some offers, an additional driver is already included in the rental price.
Can I cancel a rental car free of charge?
Up to 24 hours before the start of the rental you can cancel any booking free of charge. So if your travel plans change at short notice, you are on the safe side. Please note the opening hours of our service team for this purpose.
Car hire at Los Angeles International Airport (LAX)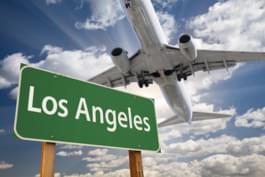 A holiday with a rental car in Los Angeles will make the hearts of film enthusiasts beat faster: Hollywood, the centre of the US film industry, is located in the heart of the city.
Explore L.A. with your rental car and drive along the west coast of California.
If you travel to L.A. by plane, you land at Los Angeles International Airport (LAX). Pick up your rental car from the car hire company and make your stay more affordable, independent and flexible. On Driveboo.com you can compare the best price offers online with the comparison service.
Car rental at Los Angeles airport
The car rental service is available at counters outside the airport building and can be reached by free shuttle bus. In the baggage pick-up area or in the arrivals hall you will find telephones that can be used to order the shuttle bus from your car rental company to the terminal exit. The bus stops of the shuttle buses are marked by purple-coloured signs with the inscription "Rental Car Shuttle". Some smaller rental car companies do not have a counter at Los Angeles Airport (LAX). Customers need to rent their car in advance. The providers bring the booked rental car directly to the exit of the respective terminal at your arrival so that the customer saves time and can start driving directly from the terminals. If you rent a car cheaply before your departure via Driveboo.com, you will find out in your travel documents where exactly you have to pick up the rental car.
Off to Los Angeles in autumn
Yes, you heard correct: Your next spring vacation will be a trip to Los Angeles! When it gets colder at home during the autumn months and especially wet and uncomfortable, the temperatures in Los Angeles are still a good 25°C during the day. So it's the ideal opportunity to fly away and get some more sun. In autumn, there is relatively little rain in Los Angeles, so you can do a lot of things. Rent a rental car and drive to the famous hollywood sign, the Walk of Fame and, as the end of a perfect autumn day, to Venice Beach. So what does an autumn vacation in Los Angeles sound like?
Car rental at Los Angeles Airport: drive into the city
The airport is located on the outskirts of Los Angeles, close to the Pacific coast and about 25 kilometres from the city centre. The city centre of L. A. can, therefore, be reached from the airport by rental car in about half an hour to one hour, depending on the volume of traffic. Traffic jams and heavy traffic are frequent in Los Angeles, especially in rush hour traffic between 7:00 am and 10:00 am and between 3:00 pm and 7:00 pm. Therefore, you should plan enough time for your journey with the rental car to and from the airport. From the pick-up station at the airport, take Interstate 405, which takes you directly from the airport to the city by car.
Rent a car and pay attention to traffic in Los Angeles
You should keep to these rules, as California carries out numerous speed checks every day and is punishable by high fines for exceeding them. Also, note that there are some toll roads in the south of Los Angeles.
Discover the sights of Los Angeles with your rental car
Los Angeles offers a variety of sights that you can easily visit with your rental car. You will experience the benefits of a hired car, as you will be more flexible and independent of public transport and tourist groups.
In the list below, you will find some examples of sights that you should not miss during your stay in Los Angeles:
Hollywood Sign
Walk of Fame
Universal Studios
Santa Monica Pier
Griffith Observatory
Hollywood Boulevard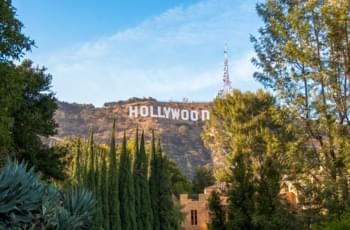 Hollywood sign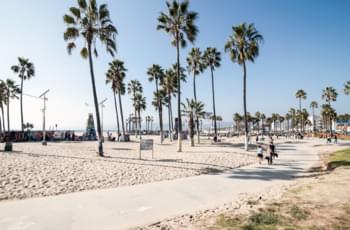 Venice Beach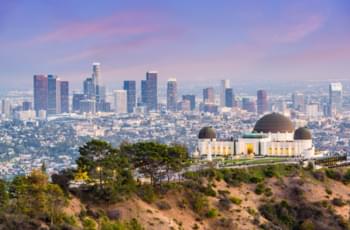 Griffith Observatory
What are the options for my rental car?
INSURANCE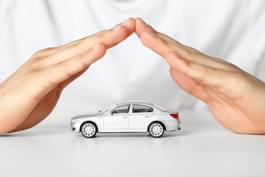 With the right insurance through California
Even if you drive very carefully and safely, damage may occur to the rental car. To ensure that you can continue your journey without stress, we recommend that you take out fully comprehensive insurance without excess. In the event of damage, you will have to advance the costs. However, you will be reimbursed by your insurance company after your arrival back home. Simply submit the relevant receipts when you return from Los Angeles.
One-way rental
For those who want to do a road trip to Los Angeles with a rental car, the one-way rental might be the best option. This means that you can pick up your rental car at the location of your choice and return it conveniently to another location. This is particularly useful if you are heading for cities that are far away from each other, such as San Diego, Las Vegas or San Francisco.
Additional driver
What does the additional driver option actually mean? If you specify another person as an additional driver when booking, you can take turns driving the rental car. Distances in California are often very long. If only one person drives the rental car, this can be quite exhausting. So that the driver can sit back and relax, too, you can simply hand over the steering wheel to the additional driver.
VEHICLE MODEL AND EQUIPMENT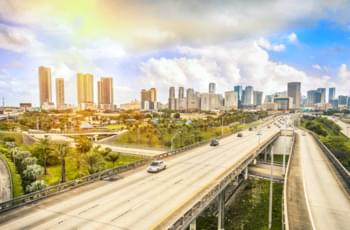 By small car through the big city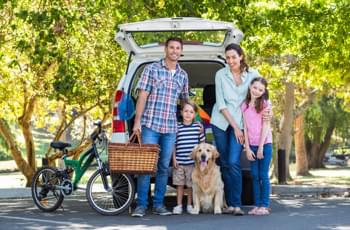 Enough space in the minivan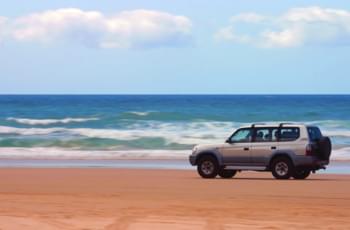 Safe journey with the SUV
Do you travel to Los Angeles with friends or family and have a lot of luggage? Then it's best to rent a minivan. In this minivan, you should have no space problems. If you want to drive a lot through the terrain, you can rent an SUV. In this way, you will never get stuck. If, on the other hand, you need a rental car for the city, we recommend a small car. It is manoeuvrable and fits into even the smallest parking space. As you can see, everyone will find what they are looking for on Driveboo.com. If you want to adapt the car even more to your wishes, you can also select the options all-wheel drive, air conditioning or automatic.