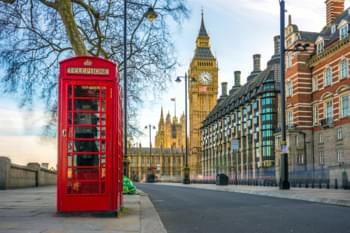 Phone Booth in London, England
A cheap rental car is available from as little as 202 $ per week. We compare the prices of all reputable car rental companies and show you the best offer, so you can relax and drive to Big Ben, Buckingham Palace or London Eye.
Small cars are especially popular and you can rent them from as little as 202 $ per week. If you are traveling to London with the whole family, a family car is suitable for 337 $ per week. Convertibles for 2,184 $ per week or rental cars with electric drive are also available at London Heathrow Airport.
If you only need a rental car for a day, you can rent it for as low as 29 $ per day.