Questions from our customers about car rental in United Kingdom
Questions from our customers
That's why travelers choose Driveboo

Booking in only 3 steps. Simple and transparent.

Cancellation free of charge up to 24 hours before pick-up.

Personal advice from our experts.
In United Kingdom we recommend the following car rental offers
Frequently asked questions about car rental booking United Kingdom
How much does a rental car cost in Great Britain?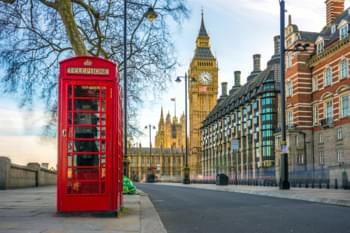 We offer cheap rental cars
Book a cheap rental car for one week
A cheap rental car is available from as little as 97 $ per week. We will show you the best deal for your rental car in Great Britain.
Book a small car
Particularly popular are small cars, which you can rent from as little as 420 $ per week, because with them you can fit into even the smallest parking space.
Book a family car
If you are driving with the whole family, a family car is also suitable, which you can rent from 541 $ per week.
Book a rental car for one day
If you only need a rental car for one day, you can rent it for as low as 14 $ per day.
Can I book a rental car in Great Britain without a credit card?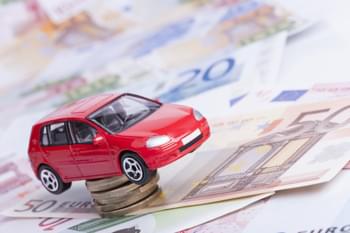 We offer various payment methods
Booking without credit card

You can choose between the following payment methods:
Payment on site
Paypal
PayDirect
Deposit
Amazon Pay
Can I book a rental car without excess?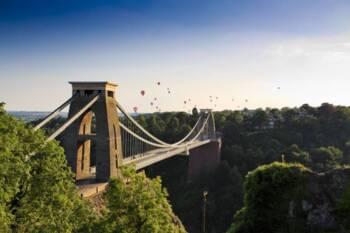 Book a rental car without excess

At DriveBoo you can also book rental cars without excess.
Simply select the filter "Without excess/reimbursement of excess" and only offers that can be booked without excess will appear. In this way, you will not incur any additional costs in the event of damage and you can enjoy your holiday without worrying.
Which insurance is best for my rental car?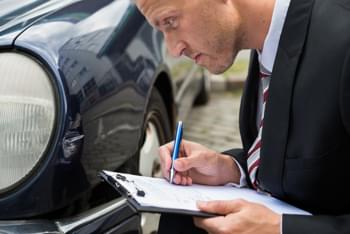 Find the perfect insurance for your trip
Carefree with the right insurance
To travel safely and relaxed in Great Britain, we recommend a fully comprehensive insurance without excess. This way you are always covered in case of an accident or damage to the vehicle.

Take out additional insurance

If you want to explore Great Britain and the surrounding area off the paved roads, we also recommend taking out glass and tyre protection insurance. In addition, we recommend roof and underbody insurance so that you are covered in the event of minor damage.
Can I book a child seat for my rental car?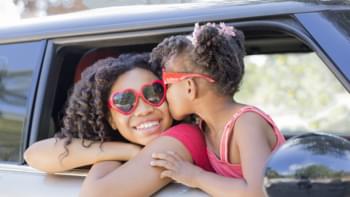 Book a child seat

You can specify desired extras such as a child seat when booking the rental car in the reservation form under the item "Additional equipment" or alternatively in the field "Message to our service team".

Additional fees apply

The fees for this can be found in the rental conditions and are usually payable when you pick up the rental car on site. This way you can be sure that your little ones are well looked after and start your trip full of excitement.
Can I cancel the rental car free of charge?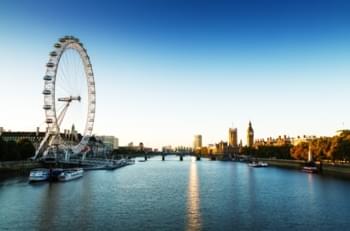 Free cancelation available

If you decide not to go ahead with your trip as planned, you can cancel the rental car free of charge up to 24 hours before the start of the rental period.

Book your rental car carefree

In case the Corona Virus and therefore possible travel restrictions prevent you from travelling, you are on the safe side. Thanks to the option to cancel your rental car free of charge, you are particularly flexible.
Drive around Great Britain with a rental car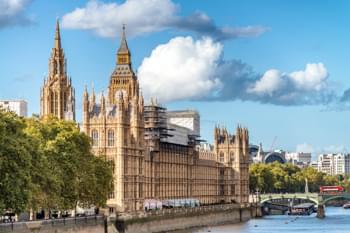 Westminster Palace in London
Book a rental car and discover Great Britain on your own! Great Britain consists of England, Wales and Scotland and offers a great variety of attractions that you will reach best by rental car. Being a year-round destination, it is considered Europe's most popular holiday spot.
The best way to explore Great Britain's diversity is to a rent a car. With DriveBoo, you will have a unique opportunity to compare different car rental offers and to book your rental car online.
What is the best place to rent a car in Great Britain?
Every major city in Great Britain offers a wide selection of car hire companies. Due to the fact that most travellers arrive in Great Britain by plane, the best place to hire a vehicle is often at one of Great Britain's airports.
The main airports in Great Britain include
What about the insurance of my rental car in Great Britain?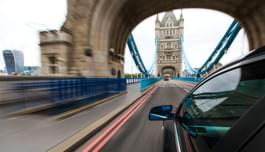 Stress-free travels with the right insurance
Hiring a car in Great Britain leaves you with a plethora of insurance options. You can purchase a non-compulsory insurance covering such types of risk as vandalism, injury, vehicle damage, theft, etc. However, the legal minimum is to have third party insurance.
It is vital to read the terms and conditions of each agreement carefully in order to make an informed and mindful choice about the type of the insurance you want to pursue. You should always choose full insurance for your rental car for both your own and your passengers' protection.
Great Britain's main traffic regulations
Great Britain follows the left-hand traffic system; therefore, inexperienced drivers are advised to first practice their skills on less busy roads.
It is forbidden to use a mobile phone while driving around Great Britain.
Phones can be only used when you are parked up in a safe and appropriate place.
You can only use your phone in emergency situations.
In case of emergency situations dial either 999 or 112.
Both the driver and the passengers are required to wear seatbelts.
The fine for not wearing a seatbelt is up to GBP 440.
The only exception to this rule is when the driver is reversing the vehicle.
Remember to follow parking signs and markings. Fines for illegal parking start at GBP 60.
Items that you are advised to have while driving around Great Britain:
spare bulbs
warning triangle
reflective jacket
first-aid kit
fire extinguisher
What are the speed limits for cars in Great Britain?
Great Britain follows the imperial system when it comes to road signs; thus, all limits are provided in miles per hour, where 1 mile equals 1.61 kilometres. It's important to remember that it is rather unusual to see speed limit signs on the roads unless the speed limit differs from the standard limits.