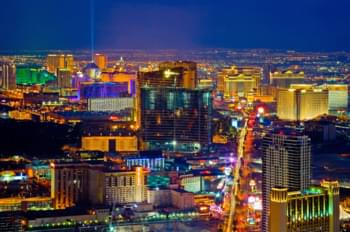 Book a cheap rental car in Las Vegas
Rental car for one day
A cheap rental car in Las Vegas is available from as little as 37 $ per day. If you are only spending a few days in Las Vegas, a rental car is the perfect transportation for an exciting day trip.
Rental car for a week
For a week, you can book a rental car in Las Vegas from 256 $. If you are planning a longer stay in Las Vegas and Nevada, you can drive your rental car to the many national parks.
Small car rental in Las Vegas
Especially in cities there is a lot of traffic and scarce parking space. A maneuverable compact car is therefore the ideal choice to visit Las Vegas. You can book a small car in Las Vegas from as little as 62 $ per day.
Convertible rentals in Las Vegas