Car rentals in Finland: Most popular car rental destinations
Book your rental car for Finland on Driveboo
Explore Finland comfortably by rental car. Finland is best known for its numerous lakes, which give the country a mystical character and can be reached quickly and easily by rental car. Embark on a road trip through Finland by rental car - it will leave you speechless! The atmosphere of the many lakes and endless forests that Finland has to offer will make all the hustle and bustle of everyday life disappear and will act as a therapy for the soul.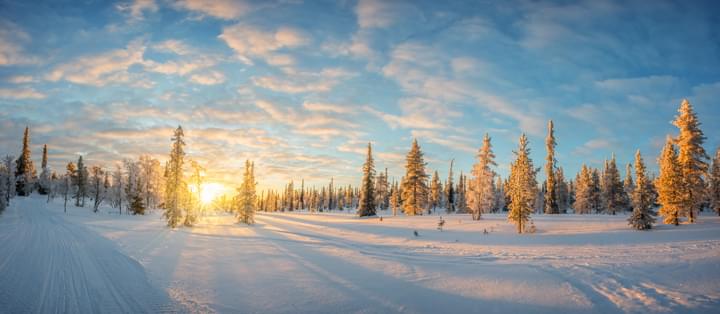 Snowy landscape in Finland
Finland - a country with a mystical character
Finland is located in the north of Europe and is part of Scandinavia. Although Finland is the seventh largest country in Europe with an area of 338,000 square kilometers, it is also one of the least populated countries. The roads in Finland are very well developed, so it is a good idea to explore the country by rental car. The Finnish road network comprises over 78,000 km of roads, of which about 65% are paved.
Where can I pick up a rental car in Finland?
You can rent a car in Helsinki and Rovaniemi. If you want to be mobile right from the start, you can also pick up your rental car at Helsinki Airport or one of these airports in Finland:
What are the highlights in Finland?
If you are travelling in Finland by rental car, you can drive flexibly to all the sights you would like to see. Make sure to visit these highlights:
Car rental Finland: Don't forget to take out insurance
If you are travelling in Finland by car, you should always keep your eyes open for moose. If a damage should nevertheless occur with the rental car, then you will be perfectly insured with a fully comprehensive insurance without deductible. In this way, you won't incur any additional costs and you can fully enjoy your holiday in Finland.