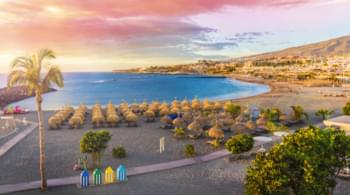 Book a cheap rental car in Costa Adeje
A cheap rental car is available from as little as 55 $ per week. We compare the prices of all reputable car rental companies and show you the best offer.
For example, a compact car is available from 55 $ per week. If you are traveling to the Azores with the whole family or friends, a larger family car is also suitable, which you can rent from 145 $ per week. If you like to drive in the nature, you should choose a rental car with four-wheel drive. In addition, you have the option of a convertible in Costa Adeje starting at 202 $ per week.
If you only need a rental car for one day, you can rent it for as low as 8 $ per day.