Rental car Bern-Belp Airport: Explore Switzerland on your own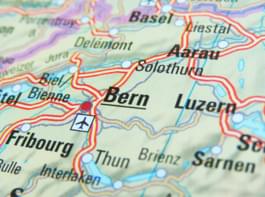 Airport Bern-Belp on the map
Would you like to drive to the Swiss mountains? Then it is best to book a rental car at Bern-Belp Airport. With a rental car you are flexible from the first moment and can travel the capital Bern and its surroundings individually. Take a look at our portal and compare the prices of car rental companies. You can find the right model for your trip with us. Whether an SUV, a small car, a convertible or a minivan - on Driveoo.com you are guaranteed to find the right rental car for Switzerland.
Things to know about Bern-Belp Airport
IATA code: BRN
Opening: 1929
Distance to the city center Bern: 6 km
Terminals: 1
Passenger volume: 152,000 per year
If you do not want to pick up your rental car directly at Bern-Belp airport, you can also take the airport bus to Belp station and change to the metro there.
What can I experience with a rental car in Bern?
With a rental car, you can enjoy independence at all times and travel flexibly to your desired destinations in Bern. Collect the rental car directly after your arrival at Bern-Belp airport and start your tour through Switzerland. Don't miss the following highlights in Bern: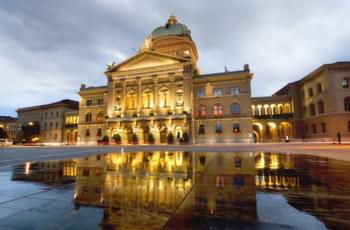 Bundeshaus at night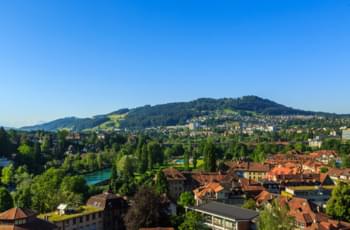 Mountain Gurten
Visit other interesting cities in Switzerland with a rental car
Zurich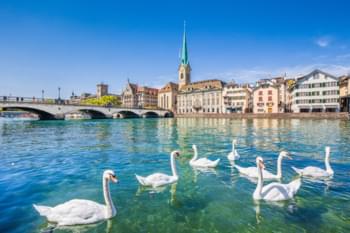 Lake Zurich
Zurich is one of the most liveable cities in the world. It is the largest city in Switzerland, where you will find everything your heart desires. Go on a shopping tour, eat an ice cream at the lake or drive into the mountains if you want to enjoy some peace and quiet. In Zurich you will find numerous churches worth seeing, charming alleys, colourful shutters and much more. It is best to plan more than one day so that you don't have to rush from one sight to the next. The following must-sees should definitely be on your list:
Lindenhof
St. Peter
Augustinergasse
Lake Zurich
Geneva
If you rent a car, you must also travel to Geneva. The first stop here will probably be the harbour with its water fountain. Park your rental car and stroll through Geneva's old town, which is elevated on the south bank of the Rhone. At Place du Bourg-de-Four you will find everything from cafés and antique shops to galleries. After a refreshment, you can visit St Pierre's Cathedral. Climb the 157 steps up to the top of the North Tower and enjoy the magnificent view over the city and Lake Geneva. Finally, you can drive by rental car to the oldest house in Geneva: the Maison Tavel. It was built in 1300 as a limestone building. Today, the Maison Tavel is home to the Musée du Vieux Genève, which displays everyday life in Geneva between the 14th and 19th centuries.
Lugano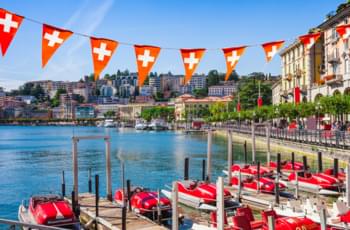 Dolcefarniente in Lugano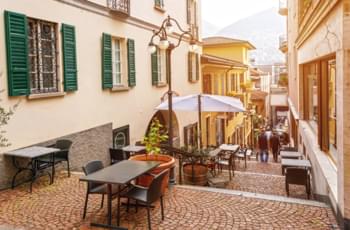 Discovering Lugano
Have you ever been to Lugano? Lugano is the largest city in the Ticino holiday region and is also a congress, banking and business centre. Lugano is also known as the city of parks and flowers with a Mediterranean flair. Lugano is therefore ideal for a trip by rental car. As the city centre is free of traffic, it is best to park your rental car a little outside and continue on foot. Enjoy exclusive museums, various events, numerous parks and the lakeside promenade. Lugano invites its visitors to the Dolcefarniente.
What should I look out for in Switzerland with a rental car?
In Switzerland, right-hand traffic applies.
The speed limit is 50 km/h in urban areas, 80 km/h outside urban areas, 100 km/h on motorways and 120 km/h on highways.
The blood alcohol limit is 0.5 per mille.
Safety belts must be worn on all seats. In addition, children under the age of 12 and under 150 cm must sit on child seats.
The lights on the rental car must also be switched on during the day.
Always observe the speed limits. If you exceed the speed limit, you will be liable to heavy fines.