Rent your car at Anchorage Airport (ANC)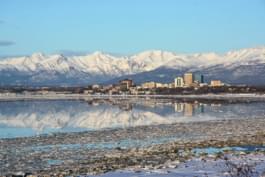 View on Anchorage
A rental car from Anchorage Airport (ANC) is ideal for traveling and discovering the vast landscape of Alaska. Driveboo cooperates with all well-known rental car providers at Anchorage Airport, so that you can easily and conveniently reserve your desired vehicle from home by making an online booking in the price comparison.
Car rentals at Anchorage Airport
All car rentals at the airport are located in the new Car Rental Centre opposite the South Terminal. Free shuttle buses run every day around the clock between the South Terminal, North Terminal and the Car Rental Centre every 15 minutes.
Alamo
Avis
Budget
Dollar Rent A Car
Enterprise
Hertz
National
Thrifty
Summer in Anchorage - there is no more sun than in Alaska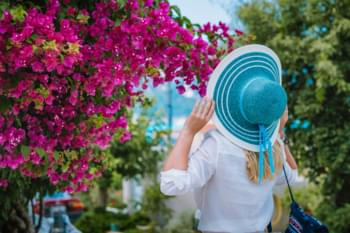 Summer in Anchorage
You think it's always winter in Alaska? Then you are definitely wrong. Especially in the summer months the Alaskan way of life can be experienced especially well. Because in the summer in Anchorage, Alaska, the time of endless long days begins. Anchorage in summer is the hit, because nowhere else in the USA are there so many hours of sunshine per day. Don't miss this special experience when the last rays of sunshine shine in your face just before midnight in summer. Leave your rental car and enjoy the long summer days in Anchorage in nature. Hike in the mountains, go cycling, fish or play a round of golf. In summer, Anchorage gives you all the time in the world to do all your favorite things. As you can see, a summer in Anchorage, Alaska, is a very special experience.
a helicopter flight over Alaska
a dog-sled ride
a snowmobile cruise
ice fishing
Transport connections to ANC Airport
The 7A line of the Anchorage People Mover Bus System runs from the airport (north and south terminals) once an hour to the Downtown Transit Center and the Dimond Center Mall. Taxis are available in front of each terminal. Shuttle buses from hotels and tour operators as well as buses depart from the designated bus stops in front of each terminal. There is a station of the Alaska Railroad. It is only available during the summer season for travelers with a booked cruise ship trip.
Information about Anchorage Airport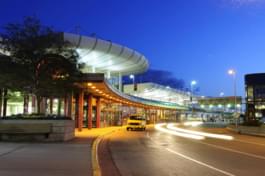 Airport Anchorage, Alaska
Anchorage Airport, officially Ted Stevens Anchorage International Airport (ANC) has been the international airport of Anchorage in Alaska since 1951. The airport, with an area of 18 km², has two passenger terminals, the southern one is intended for national flights, the northern one for international flights. Anchorage is a hub for Alaska Airlines and has long been ranked among the top 10 largest cargo airports in the world.
Airlines and destinations at Anchorage Airport
Approximately fifty destinations can be reached from ANC via non-stop or direct flights, including destinations in 14 US states and Canada, Germany, Iceland and Russia. The largest American airlines operate a combination of year-round and seasonal services to the southern 48 US states and Hawaii. Foreign airlines operate seasonal scheduled and charter flights to Canada, Asia and Europe, the latter two mostly offered as package tours.
The terminal at ANC Airport
The South Terminal (domestic flights) serves Air Canada, Alaska Airlines, American Airlines, Condor (departures), Delta Air Lines, JetBlue, Sun Country and United Airlines. All regional domestic flights also use the South Terminal. The south terminal consists of 3 building sections or halls. The North Terminal for international flights is used by Condor, Japan Airlines, Korean Air, Icelandair, Yakutia Airlines and all international seasonal charter flights and military flights.
What services are available at Anchorage Airport?
Luggage storage and freezer for fish and seafood
Lost property office close to security checkpoint
Northern Lights Spa
Various smoking areas
Places to eat and drink at Anchorage Airport ANC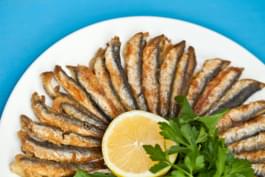 Ordering fried anchovies
Starbuck Coffee
Coffee specialities from Café Del Mundo
Enjoy fish and seafood at Norton Sound Seafood House
Modern and traditional cuisine at Pork & Pickle
Choice of 20 freshly tapped beers at Humpy's Alehouse
Bar and Bistro Upper One with simple dishes
Exploring the city of Anchorage by Rental Car
Anchorage is the largest city in Alaska, located in the southern region of the state. With the rental car booked cheaply on Driveboo, you can explore the city and region independently and flexible and drive around according to your desire and mood. Anchorage is a cosmopolitan port city with over 300,000 inhabitants. The city centre is defined by Muldoon Road to the east, Rabbit Creek Road to the south and Cook Inlet to the north and west. Several small suburbs belong to the urban area of Anchorage. It's Eagle River and Chugiak in the north and Girdwood in the south. The following table gives you some suggestions for trips in and around Anchorage and their distance from Anchorage Airport.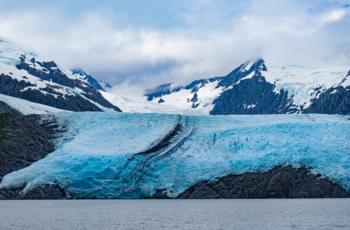 Gigantic Portage Glacier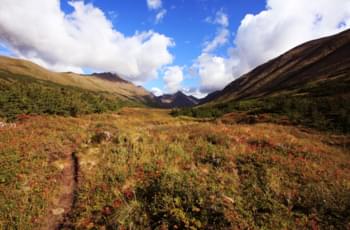 Chugach State Park