Rental car Alaska: Discover America's last wilderness on your own
Discover the breathtaking nature of Alaska with a rental car on your own. Driveboo.com helps you compare prices and book your rental car online. Take the wheel of your rental car and explore the incredible landscape of Alaska. With a rental car, your trip is guaranteed to be an unforgettable experience. Drive through forests, past lakes and discover wildlife. Sooner or later you will understand why Alaska is called "America's last wilderness". With the right rental car, your trip will be something very special.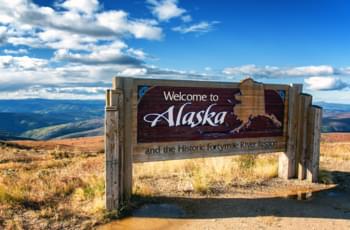 Welcome to Alaska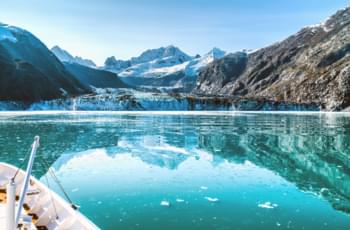 Discovering the beauty of Alaska
Car rental Alaska: Where can I pick up my rental car?
Book your rental car conveniently online in advance and pick it up at the location of your choice in Alaska. The following table gives you a small overview of the places with pick-up stations as well as their distance to Alaska's largest city Anchorage.
You can also pick up your rental car at one of these airports:
Have you already heard of the one-way rental option? Pick up your rental car at the desired pick-up location and simply return it to another city.
With the right rental car through Alaska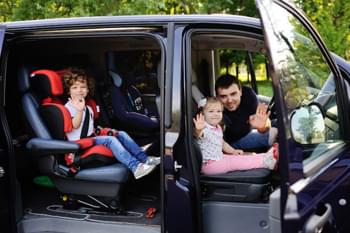 The right model for your journey
Do you still need the right vehicle for the perfect road trip through Alaska? Whether alone, with friends or with the whole family - on Driveboo.com you can choose your dream car. The following models are, among others, available:
You can also arrange the equipment individually. For example, select the additional options air conditioning and automatic. You will certainly have a pleasant driving experience.
Visit exciting cities in Alaska with your rental car
Juneau
Juneau is the capital of Alaska. The city is beautifully surrounded by Mount Roberts, Mount Juneau and the Gastineau Channel. In the maze of narrow streets, picturesque little houses and old shop fronts you can get lost quickly. But that doesn't matter at all, because in this way you can always discover something new. Since Juneau has no road access, but can only be reached from the air or by water, you can only take a rental car on the spot.
Anchorage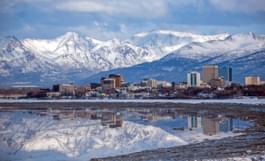 View of Anchorage
Anchorage, the largest city in Alaska, is the ideal starting point to visit one or more national parks. But besides unique natural beauties and wilderness, the city itself has a lot to offer. The Chugach Mountains with their snow-capped peaks give Anchorage a fantastic backdrop. In the city you will find a variety of cultural and gastronomic offers as well as various shopping possibilities. If you visit Anchorage in summer, the city centre is adorned with flowers.
Fairbanks
Today, Fairbanks is the second largest city in Alaska and one of the most important transport hubs. Close to the city is Alaska's largest gold mining site, the Fort Knox Gold Mine. Fairbanks offers a wide range of activities all year round. Whether it's aurora borealis in winter or extensive hiking in summer, there won't be any boredom in Fairbanks.
What can I do in Alaska?
Alaska is so diverse that you can do something different and travel to new places by rental car every day. Here you will find a few suggestions for activities:
Sled dog races
Ice sculpture competition
Visiting Pioneer Park
Cruise with a paddle steamer
In addition, you should not miss to observe the wild animals of Alaska.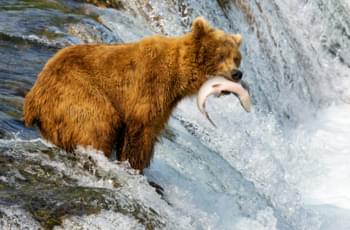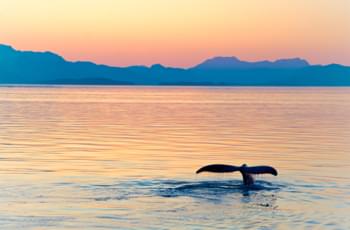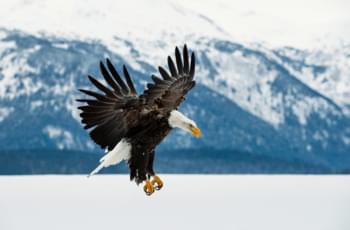 Visit Alaska's highlights by rental car
Especially nature lovers will get their money's worth in Alaska. Forests, lakes, glaciers and mountains - with a rental car you are perfectly equipped to reach the following must-see areas:
Wonder Lake
On your way to Wonder Lake, located in Denali National Park, keep an eye out for wolves, bears and other wildlife. Wonder Lake is also known as Denali's Crown Jewel. On clear days, the mountain reflects on the surface of the lake, providing a unique backdrop. Unpack your camera and catch the natural beauty. These photos will definitely make you dig out and marvel at them in a few years.
Mendenhall Glacier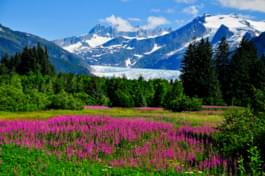 View of the Mendenhall Glacier
The Mendenhall Glacier, also known as the "river of ice", can be reached by rental car from Juneau after a 20-minute drive. The ice on the edge is over 150 years old. The glacier tongue at the glacier lake reaches a height of 30 metres and is two kilometres wide. The Mendenhall Glacier is a natural spectacle that you should not miss when visiting Juneau.
Tracy Arm
Tracy Arm is a narrow fjord with very steep rock faces, waterfalls and glaciers. On a tour you can experience the Twin Sawyer Glacier up close. Look forward to icebergs, spectacular cliffs and lush wildlife!