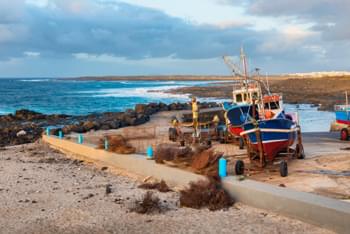 Book a cheap rental car for Lanzarote
Look forward to your vacation in Lanzarote! With Driveboo you can book a rental car fast and easy. We show you the best deal. A cheap rental car is available from as little as 126 $ per week.
With a small car, you can whiz along the coasts of Lanzarote and drive to your favorite beach. You can rent a small car from as little as 126 $ per week.
Do you need more space for the whole family? Then a family car is suitable for as little as 201 $ per week.
Convertibles are also available from 277 $ per week. Pop the top, turn up the music and enjoy the sun on your skin.
If you only need a rental car for a day, you can rent it for as little as 18 $ per day.