Car Rental at Valencia Airport VLC
Valencia is one of the largest cities in Spain and is also a very popular city on the Mediterranean coast. With a rental car, you can discover many beautiful beaches, even in the center of the city.
The cultural offer is also large. Valencia also hosts many trade fairs and shows that it is one of the most economic and dynamic cities in Spain.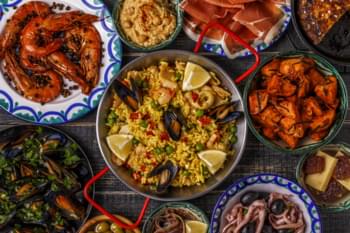 Paella and Tapas in Valencia
Valencia also has many attractions, both old and new. Valencia also has a lot to offer in terms of culinary delights, as it is home to Spain's most famous and popular recipe in general, the Paella Valenciana. Who can claim to eat them in their original place? The national hero of Spain "El Cid" also fought against the Moors in Valencia. Even today, festivals and folk customs throughout the region still remind us of this. With a rental car from VLC Airport you can explore Valencia and the surrounding area.
Arriving Valencia in Summer 2020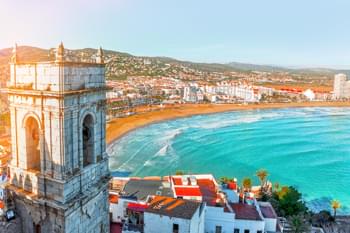 View over Valencia
If you want to spend your holidays at the seaside and enjoy a wide range of sports, water sports and nightlife, Valencia is in Summer 2020 the right city for you. When is the best time to go to Valencia? In July and August you can expect up to 30 degrees, with the most hours of sunshine and least chance of rainy days. Even in September, you will have best conditions for an exploration by car. The convenient location between Barcelona and Madrid is making Valencia to the perfect start for further road trips, which you don't want to miss out.
Valencia Airport: general information
Valencia Airport (VLC) was opened in 1933 and is one of the most important airports in Spain. He is internationally active and became more and more important due to the growing tourism. Today it is located between the city limits of Manises y Quart de Poblet. Domestic flights in particular are served at each terminal of the airport. Madrid and Mallorca are the most important destinations for flights to Spain. Flights to the capital Madrid alone account for more than half of all flight movements.
International airlines are also represented at the VLC Airport and ensure that it becomes an international airport. There are flights to European cities, particularly to Great Britain, France and Germany, which are an important part of flight operations.
How far are the distances from Valencia airport?
At the airport terminal - eating, shopping and more
At the VLC airport you can eat and drink in different areas, of course, because there are various cafés and restaurants within the airport, which offer both regional and international dishes as well as various coffee specialities. In the Café Ritazza, coffee lovers receive everything their hearts desire. Other locations also offer coffee specialities. In the passenger area there are several restaurants offering a wide range of drinks and snacks.
There is also a grill restaurant and a taberna in the terminal. You can also withdraw or change money at Valencia Airport. Two ATMs are located on the first floor of the arrivals hall. There is also a money exchange counter, which you can use daily from 7 am to 9 pm. You can shop at the Airport VLC in various shops. There is the Aldeasa shop, located in the arrivals hall, which offers products for everyday use, but also offers tobacco, perfume, sweets, spirits and small souvenirs. The Passenger Miscellaneous business offers similar goods. The shop Las Lilas sells sweets, confectionery and other sweet little things. In the terminal on level 2, there is a pharmacy offering not only medicines but also toys, jewellery and cosmetics. The public area contains newspapers, magazines, books, sweets and tobacco. Rent a car in Valencia at a discounted rate at the car rental company of your choice and discover the surroundings of Valencia.
Valencia Airport Car Rental: where are the counters?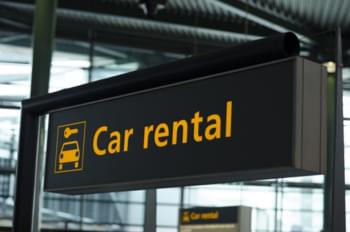 pick-up directly on the airport
The rental car counters are located at Valencia airport in the arrival area. You can reach the respective car rental service, where you can rent your car at a reasonable price, within a few minutes on foot after you have received your luggage. There are several companies such as Hertz, Avis or Europcar available for car rental. They are located on the ground floor of the terminal.
In any case, we recommend that you book your car in advance on the Internet at the car rental company of your choice. In this way you not only save a lot of money, but also effort and effort on site. Rent your car at the cheapest car insurance of your choice and pick it up at the pick-up point.
Where is the nearest petrol station at VLC airport?
Once you have picked up your rental car at the airport pick-up point, you will certainly want to refuel it or find out at which gas station you can refuel before returning it. There is a Repsol petrol station only one kilometer from the airport.
What are the speed limits in Valencia?

Always consider the blood alcohol limit if you have received your rental car at the pick-up station of the car rental company and drive through the country. Never sit in the car when you have been drinking alcohol. The alcohol limit is 0.5 per mill, and from 1.2 percent onward, not only high fines but also prison sentences of between three and six months are threatened. From Valencia Airport, you can comfortably drive to Valencia in your cheaply rented car. But don't forget to fasten your seatbelts, because you have to wear a seat belt everywhere in Spain. Violations will be punished with fines. Cheap Car Hire!
The El Carmen district:
Your rental car will then take you to the El Carmen district, for example. This old part was built between two city walls, one Christian and one Moorish. Park your rental car in a parking lot and walk through the streets and alleys with medieval buildings. Take a look inside the palaces, because the architecture is remarkable.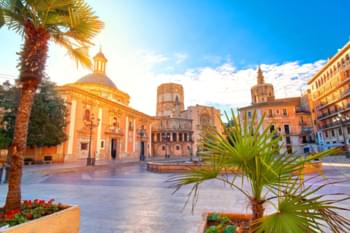 Cathedral of Valencia
If you are looking for other places of interest in Valencia, you can also rent a car in the Plaza de la Virgen and the Cathedral complex. The city's cathedral with its bell tower Miguelete, the archaeological museum or the Basilica de la Virgen can be easily reached by rental car. Rent a suitable rental car and tour all the sights in comfort.