Rental car Texas: Discover the State of the Lone Star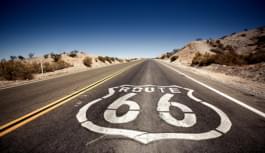 Route 66
Texas is the second-largest state in the USA after Alaska. So which way to travel is better suited for a road trip than a rental car? Compare the offers of car rental companies on Driveboo.com and find your dream car at the best price. Whether through mountains or canyons, past plantations of coniferous forests - with the right rental car you are perfectly equipped to conquer Texas. On Driveboo.com you can book the right car online in advance.
Texas pick-up stations: Where can I get my rental car?
The number of car rental companies in Texas is huge. Here is a small overview:
Get your rental car directly at the airport
If you want to start your road trip directly after your arrival in Texas you can collect a rental car at one of the following stations:
David Wayne Hooks Memorial Airport (DWH)
Ellington Airport (EFD)
Waco Regional Airport (ACT)
Lubbock Preston Smith International Airport (LBB)
Jack Brooks Regional Airport (BPT)
Laredo International Airport (LRD)
Texas car hire: Benefit from the option one-way rental
Since a road trip usually doesn't end at the same place as it begins, a one-way rental is the best option for a trip through Texas. Pick up your rental car at the pick-up point of your choice and simply return it to another location. This way you can plan your trip individually and drive the rental car to any desired destination.
Book fully comprehensive insurance without excess! In this way, you will travel stress-free even in the event of damage!
The highlights: Texas by rental car
There are many attractions waiting for you in the state of Texas. Get behind the wheel of your rental car and make your way to the highlights.
Route 66
Texas State Capitol in Austin
Reunion Tower in Dallas
Museum of Fine Arts in Houston
Big Bend National Park
Alamo
Riverwalk
Padre Island
Route 66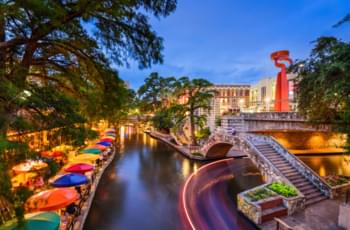 River Walk in San Antonio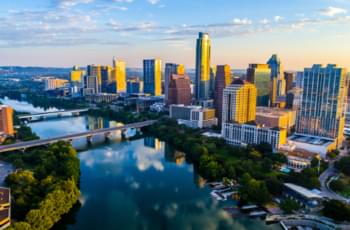 Texas Skyline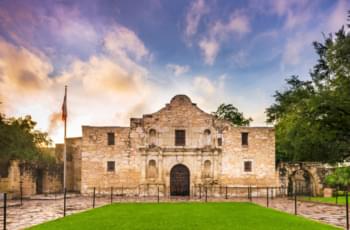 Alamo
Car rental - further information
You can set different filters during your price comparison online. Then you can find the best fitting offers for your stay in Texas. You can choose between different insurance benefits, vehicle categories and additional services. What does fully comprehensive insurance without excess mean? What is a refund of the excess? What does fair tank regulation mean? There are many questions regarding your next rental car. Here you can find short explanations. If you have any further questions, our service team will be happy to answer them by e-mail or telephone.
Comprehensive car insurance - also known as fully comprehensive: This insurance covers damage to yourself, your car as well as compensating the third party if you are involved in an accident. Nevertheless, you will need to pay a deposit when picking up your rental car. If an accident occurs, the rental car supplier will refund your withheld deposit.
Deposit - You can find the amount which you will need to deposit while picking up your car in the rental conditions of your booking. Please be sure to bring your credit card with you to the station, as it is just possible to pay your deposit by credit card.
Credit card - During the time you rent a car, the deposit will be blocked on your credit card. In case you drop off the car in good condition, this amount will be released again. If there are any damages, the car rental employee will retain your money.
What are the options for my rental car?
INSURANCE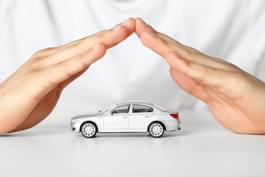 With the right insurance through Texas
Even if you drive very carefully and safely, damage may occur to the rental car. To ensure that you can continue your journey without stress, we recommend that you take out fully comprehensive insurance without excess. In the event of damage, you will have to advance the costs. However, you will be reimbursed by your insurance company after your arrival back home. Simply submit the relevant receipts when you return from Texas.
One-way rental
For those who want to do a road trip to Texas with a rental car, the one-way rental might be the best option. This means that you can pick up your rental car at the location of your choice and return it conveniently to another location. This is particularly useful if you are heading for cities that are far away from each other, such as Houston, Dallas and Austin.
Additional driver
What does the additional driver option actually mean? If you specify another person as an additional driver when booking, you can take turns driving the rental car. Distances in Texas are often very long. If only one person drives the rental car, this can be quite exhausting. So that the driver can sit back and relax, too, you can simply hand over the steering wheel to the additional driver.
VEHICLE MODEL AND EQUIPMENT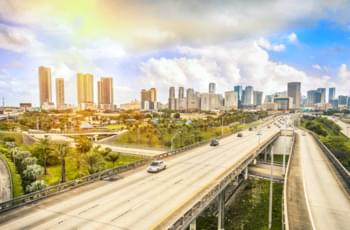 By small car through the big city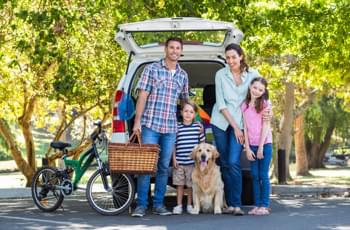 Enough space in the minivan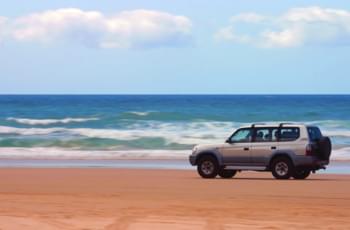 Safe journey with the SUV
Do you travel to Texas with friends or family and have a lot of luggage? Then it's best to rent a minivan. In this minivan, you should have no space problems. If you want to drive a lot through the terrain, you can rent an SUV. In this way, you will never get stuck. If, on the other hand, you need a rental car for the city, we recommend a small car. It is manoeuvrable and fits into even the smallest parking space. As you can see, everyone will find what they are looking for on Driveboo.com. If you want to adapt the car even more to your wishes, you can also select the options all-wheel drive, air conditioning or automatic.