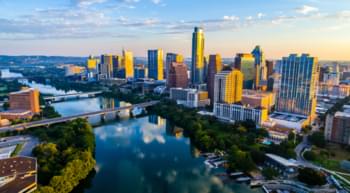 Book a rental car in Austin
Book a rental car for one day
A rental car in Austin costs 38 $ per day. Experience unforgettable day trips and explore Austin's surroundings with flexibility.
Book a rental car for a week
For one week you get a rental car already from 263 $. This will keep you well equipped throughout your stay in Austin.
Cheapest provider in Austin
Hertz is the cheapest provider in Austin. Make your vacation as cheap as possible.
Convertible booking