In San Diego we recommend the following car rental offers
Car hire San Diego - Explore the city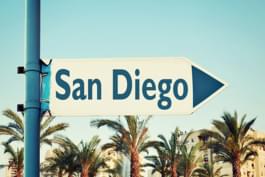 San Diego in Southern California can be explored with a rental car. The sunshine state attracts visitors with fantastic tours. So we advise you to book a flight to San Diego, get into your rental car and go on an unforgettable journey through the vast expanses of this beautiful state! Travel independently and flexibly through the USA and experience the breathtaking nature.
Why discover San Diego by rental car?
Many Europeans secretly long to cross the vast expanses of the USA. For many people, the only question is whether it's more like a city trip to New York or a tour along one of the coasts. If you want to experience a unique mix of wild nature, barren desert and pulsating metropolises such as San Diego, Los Angeles or San Francisco. You won't get past a trip through the West of the
USA. San Diego itself is the second largest city in the state of California. About 1.4 million people live here - close to the Mexican border. The climate is extremely pleasant and warm. In addition to the famous beaches of Malibu, the coast of San Diego is also known as paradise among surfers.
What is the best way to get to San Diego?
San Diego International Airport (SAN) is your landing airport. If you land here, you'll be in the city. Although it has only one take-off and landing runway, it is the airport with the largest number of passengers in the USA. Ideally, you have booked a rental car long before landing at this airport. Because you can imagine that with this amount of passengers, the waiting time at the check-in counter will take a while.
Explore San Diego by rental car

Coronado Bridge San Diego
California's sunshine state owes its name to the weather. Although it is not always warm and sunny in all areas of the state, this is true for most of them. Accordingly, the travel clothing should be summery - with some long things, in case it's a little cooler in San Francisco. In order to get a rental car, you must be of legal age, often even over 21 years old. An international driving licence is strongly recommended.
Deposit and additional driver for the rental car in San Diego
Every car rental company insists on a deposit that will be charged to your credit card. If you return the car without damage, you will be credited with the amount immediately. You should include this option in your price comparison. The distances from one city to another can be gigantic. If you don't want to take full responsibility on your own, you should include a second driver. The costs are lower than you might think.
Rent a car and make excursions around San Diego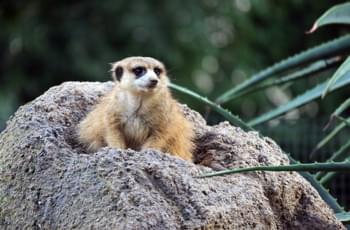 San Diego zoo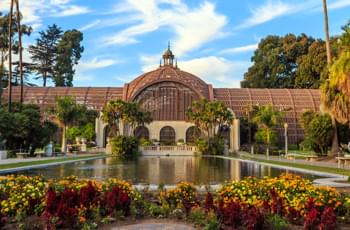 Balboa Park
We have omitted all national parks from the list. Just one example: Joshua Tree National Park is about 165 miles away, Death Valley National Park is about 350 miles away! The distances are huge, as promised. Without a good rental car it would be a bit more difficult to travel through the West of the USA. Therefore, you should make use of the price comparison on Driveboo and book in time.