San Carlos de Bariloche Airport (BRC): Your rental car is waiting for you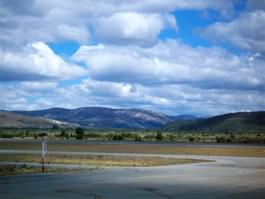 Pick up your rental car at BRC Airport
Book a cheap rental car at San Carlos de Bariloche Airport and discover beautiful Argentina on your own. The airport San Carlos de Bariloche is located in the southern Andes and is therefore the most important airport in Patagonia. Upon arrival at Bariloche Airport, take a rental car and explore the breathtaking country on your own. You will find the right rental car for Bariloche and the surrounding area on Driveboo.com. Compare prices of car rental companies on Bariloche Airport and book the best deal for your rental car. What are you waiting for? Argentina is waiting to be explored by you with a rental car.
Things to know about Bariloche Airport
Complete name of Bariloche Airport: Aeropuerto Internacional Teniente Luis Candelaria
IATA code: BRC
Distance from the city center Bariloche: 13 km
Annual number of passengers: 1.3 million
Terminals: 1
What are the advantages of picking up the rental car directly at Bariloche Airport?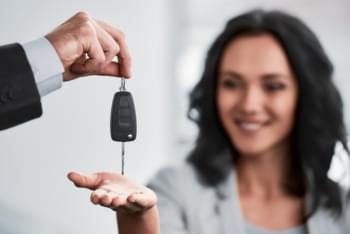 Pick up the rental car directly at BRC airport
If you pick up the rental car immediately after your arrival at Bariloche Airport, you will be mobile in Argentina from the first minute. If you pick up your rental car at the airport, you are independent of public transportation and do not have to spend money on a taxi to get to your accommodation in Bariloche. You just pick up your luggage, go to the car rental counter and you are ready to leave a few minutes later. This way you will not lose any valuable vacation time in Bariloche, Argentina.
What destinations are served from Bariloche Airport?
In the table below you will find an overview of the airlines operating at Bariloche Airport and their destinations:
What options do I have when booking my rental car in Bariloche?
When you book your rental car for Bariloche Airport on Driveboo.com, you can choose other options in addition to the car model that suits you best. Simply adjust the search mask according to your wishes. You can select the following options on our portal:
VEHICLE CATEGORY
With us you have the choice of booking a small car, a compact class, a minivan and other models at Bariloche Airport. The choice of the appropriate vehicle class naturally depends on your plans for Bariloche and the surrounding area. Since most people in Patagonia travel in the countryside, we usually recommend an off-road vehicle. But of course we always have the right rental car for other wishes and needs.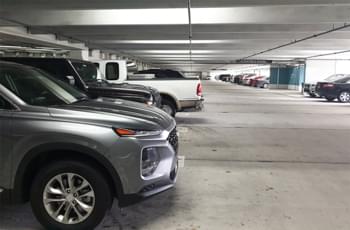 Large selection of off-road vehicles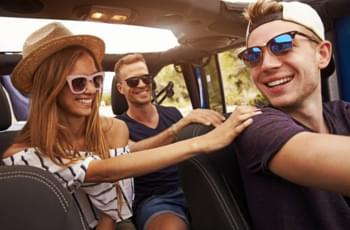 Rental car with lots of space for everyone
EQUIPMENT FEATURES
Almost as important as the right rental car model is the equipment. At Bariloche Airport, choose additional options such as four-wheel drive, automatic transmission and air conditioning. This way you will be completely satisfied with your rental car.
INSURANCE SERVICES
When booking a rental car for Bariloche, insurance should also play a role. Nothing is more annoying than having stress due to a claim during a well-deserved holiday. So that even in the event of an accident you will not have to pay any further costs, we always recommend the fully comprehensive insurance without excess. To be on the safe side, you can also take out glass and tyre insurance as well as roof and underbody insurance.
By rental car to the highlights in Bariloche and surroundings
Cerro Campanario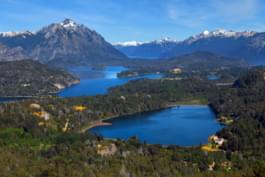 View from Cerro Campanario
You have the perfect view over the city of Bariloche and its surroundings from the Cerro Campanario. The viewing platform is located at 1,049 m above the city and is ideal for getting an overview before the adventure Patagonia. You can reach Cerro Campanario either on foot or by chairlift. Enjoy a breathtaking 360-degree view of the surroundings.
BARILOCHE CITY MUSEUM
If you want to relax for a day and have a good time, a visit to the museum of Francisco P. Moreno in Bariloche is a good idea. Take a rental car to the museum and enjoy an exciting day if the weather outside is too bad. In the city museum you will find exhibitions on Patagonia's natural and cultural history. This way you can acquire the necessary knowledge before you go on another hike.
MORE SIGHTS
Cathedral of Bariloche
Los Arrayanes National Park
Tonchek Lagoon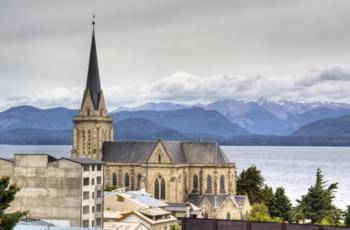 Cathedral of Bariloche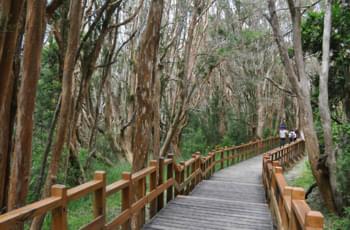 Los Arrayanes National Park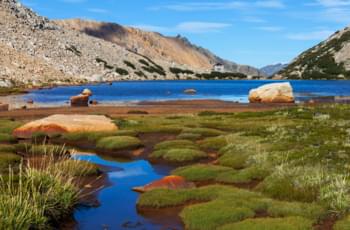 Tonchek Lagoon