Arriving at Astor Piazzolla International Airport (MDQ)
If you are planning to arrive by plane in Buenos Aires, then you have several options to pick up your rental car. If you arrive at Astor Piazzolla International Airport (MDQ), you can directly pick up your hired car at the rental station. The other option would be, renting the car at the local car rental station, for example in Mar del Plata. To receive more information about the rental stations, visit Driveboo.com and compare the car rental offers online.
Driveboo also offers one-way rentals, which means that you can pick up your rental car at a different rental station to the one you return it to. For example, you decide to pick it up at the airport, spend a few days in Buenos Aires and then continue your journey to another city, for example, Rosario - where you can return it to the rental station.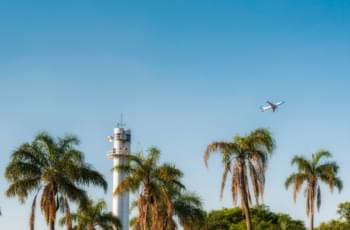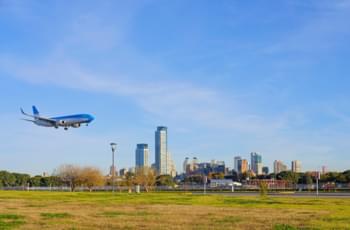 Highlights in and around Buenos Aires
Below you will find a few examples of sights to visit in Buenos Aires:
Recoleta Cemetery
China town
Obelisco

Recoleta Cemetery

Teatro Colón

Wander Puerto Madero
Buenos Aires is Argentina's big, capital city. Around the Plaza de Mazo, it is lined with 19th-century buildings, such as Casa Rosada, which is the iconic, balconied presidential place. You can experience many benefits with your rental car in Buenos Aires. For example, being able to plan your stay flexible and independent of tourist groups and public transport.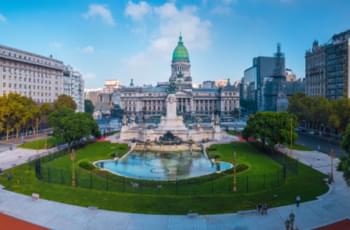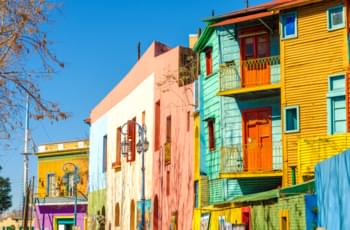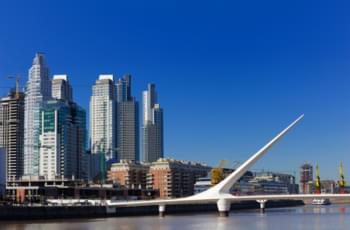 In which language are the traffic signs?
In Buenos Aires, international symbols are used on traffic signs. The only difference is that they are written in Spanish. In the table below you will find some translations of the most common signs or in case you have to ask locals for the right direction.
Is driving in Buenos Aires safe?
You have to pay attention to have a safe stay in Buenos Aires. For example, we recommend not to leave any items in the car (at least not visible). If something happens to the car, due to bad road conditions (speed bumps) or an accident - we have several offers regarding insurances. On our website, you can compare the different offers with the price comparison service. We recommend, renting a car with a fully comprehensive insurance policy without excess. But is it worth it? When booking this option, you are on the safe side. It may not appear to be so cheap at first glance, but in case of an accident, you won't have to pay any additional costs for damage.
When hiring a rental car, a deposit is required
Deposits are always paid when you pick up the rental car, for example at Tromsø airport. After returning the car to the rental station, the deposit will be immediately refunded. If you have chosen the option of hiring the car with comprehensive insurance without any excess; and there is some damage found on the car, for example, due to a small rear-end collision, you will still get the full deposit refunded. With this sort of insurance, it does not matter if you have to pay the deposit. We recommend, renting a car with high insurance is cheaper than paying the costs in case of an accident and not getting the full deposit refunded.