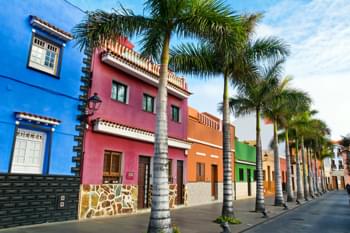 Enjoy Puerto de la Cruz with your rental car
You can get a cheap rental car for as little as 147 $ per week. We compare the prices of all reputable car rental companies and show you the best offer. This way, you can start relaxed into your well-deserved vacation.
Small cars are especially popular, as they allow you to get to your destination quickly and easily. You can rent a small car for as little as 147 $ per week. If you are traveling to Ibiza with the whole family, a family car is also suitable for as little as 823 $ per week. Pack your luggage in the trunk and off you go on your family vacation. Also rental cars with electric drive or convertibles are available from 737 $ per week. This will make your vacation with your partner or friends an unforgettable highlight.
If you need a rental car only for one day, you can rent it already for 21 $ per day.