Tenerife North Airport: rental car booking
Discover the magic of the Canary Islands and book a trip to Tenerife North Airport (TFN) by rental car. Would you like to explore the island at your own pace and have the possibility to make a stop at any time? Then a trip with your own rental car is ideal for you. Book the right rental car for your trip to Tenerife from the comfort of your own home today. With Driveboo.com you can compare the offers of numerous car rental companies for free and find the best value for money. With us you benefit from years of experience and great deals.
Winter vacation on Tenerife - discover the island with a rental car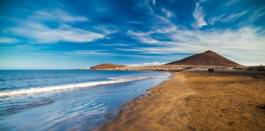 Winter in Tenerife
Also in winter the island can impress. With year-round pleasant temperatures, you can escape the cold winter on the European mainland and have a great time on the Canary Island. The north of the island is a bit cooler than the south, however, you can expect an average of about 20 degrees on the island. In winter, you can also take great walks on the beach and even get active in sports. There are numerous surfing and also diving offers at the various beaches, which you can even take advantage of in the winter months.
Tenerife North Airport - Important Information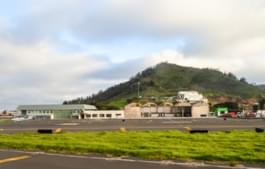 Tenerife North Airport
Tenerife North Airport is the smaller of the two airports on the island. The other airport is called Tenerife South. Tenerife North Airport has good connections to the capital city of Santa Cruz. It is located only 10 km west of the city and is accordingly very easy to reach by rental car. If you are flying to Tenerife from Germany, however, you will arrive at Tenerife South Airport, because only at this airport there are direct connections to Germany. From mainland Spain, however, you can find direct flights to Tenerife North from Madrid, for example.
Which car rental companies can you find at Tenerife North Airport?
Basically, you always have a larger selection of rental cars at airports than in the rental stations in the city center. Even more, you will often find more favorable prices of the rental cars due to the larger offer. At Tenerife North Airport you will find rental cars from the following car rental companies:
Autorent
Avis
Budget
Europcar
Goldcar
Hertz
Sixt
Thrifty
Which car is right for you?
Choosing a rental car is not always easy. Keeping track of such a large number of offers can also become a challenge. With Driveboo.com, however, you can reduce the displayed offers so that you are only shown rental cars that meet your requirements. Set the desired filters with the help of our search mask and find, for example, only rental cars which are immediately available, which have air conditioning or with which already a glass and tire insurance is included. You should also consider what type of vehicle is suitable for you:
Sights on Tenerife with the rental car
On the Canary Island Tenerife you can experience a lot. Especially with a rental car you are always independent from other means of transport and can plan your trip according to your needs. Some sights you should not miss on a trip to Tenerife in any case: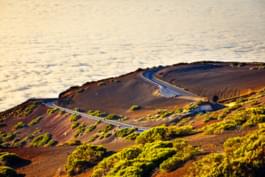 Teide National Park
A visit to the Teide National Park is a must during a vacation in Tenerife. The national park is considered a landmark of the island and is not only popular with tourists. The national park is located in the interior of the island and can be reached by car from Tenerife North Airport in about 1 hour. Take an extended walk through the volcanic landscape and enjoy the unique ambience. Due to its size, the park can also be easily explored with your own car.
DOLPHIN WATCHING IN LOS GIGANTES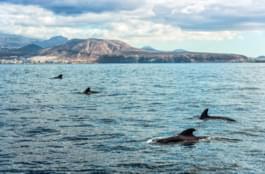 Whale watching in Tenerife
Are you traveling with your family on Tenerife? Then you can surprise your kids with a trip to the coastal town of Los Gigantes. In front of the coast of Los Gigantes live numerous whales and also dolphins and that all year round! With a boat you can even go a few kilometers out into the Atlantic and watch the whales from there. By rental car you can reach Los Gigantes from Tenerife North Airport in 1 hour and 15 minutes.
SWIMMING IN NATURAL POOLS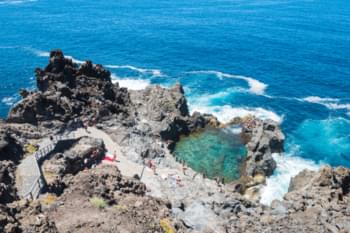 Natural pools
The island of Tenerife is not only known for its volcanic landscape or its green mountains. Of course, you will also find great beaches and natural swimming pools on the island. Especially in the warmer months in spring, summer and late summer you should definitely drive with your rental car to different beaches and coastal resorts. With a rental car you are always flexible on the road and can freely decide where to go. We recommend especially the natural pools El Calentón in Garachico and Charco del Viento in La Guancha.
Insurance for your rental car in Tenerife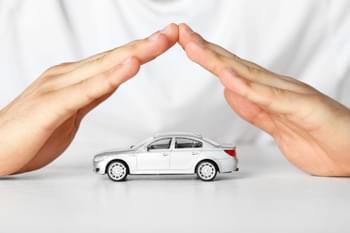 Rental car insurance
When booking a rental car, you should find out well about the possible insurance services that you can add. Basically, we always recommend a fully comprehensive insurance without excess. This insurance protects you in case of damage from possible additional costs and nasty surprises. You can add your suitable insurance already over Driveboo.com simply before you lock your reservation.
You can also book additional insurances via our homepage:
Glass and tire insurance
Underbody insurance
Roof insurance
The best beaches in Tenerife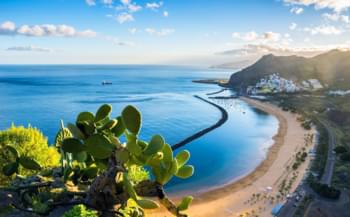 Beach in Tenerife
On Tenerife you will find a large number of great beaches and bays where you can swim in peace. With your rental car you are flexible and can decide for yourself where to go. Not only in summer or on hot days a trip to the beach is a good idea. Even on cooler days you can take advantage of the beach by enjoying the sea air and take a long walk on the beach.
Among the most beautiful beaches are the following places on the island:
Playa del Duque
Playa de la Arena
Playa de las Teresitas
Playa de los Roques
Playa del Socorro