Rental car in Muscat: rent a car cheaply in the capital of Oman
Muscat is famous for its traditional souq and the extraordinary corniche that combines views of crystal clear waters, mountains and the city's old houses and buildings. Its traditional souq and its beautiful corniche are one of the top places that distinguish the capital city of Muscat. The sights of muscat are sometimes far away from each other, but with your hired car, you will benefit from the flexibility and the independence that comes with it. For example, if you plan to drive off-road in the desert, then we recommend taking a 4x4 SUV. If you are only planning to stay on the highway, a small car or limousine is enough. Another benefit of renting a car in Muscat is the price of fuel. Fuel is very cheap in Oman, which enables you to drive and explore more of Muscat at a lower price.
Arriving by rental car at the sights of Muscat
Muscat is a very traditional and old city, which holds some precious gifts and beautiful sights. Places that are famous in Muscat are, for example, the Grand Mosque.
Grand Mosque
Mutrah Souq
Sultan's Place
National Museum

Wahiba Sands
The Sultan Qaboos Grand Mosque is Oman's biggest mosque, which can quickly be reached with your rental car, as it is only two kilometres away from the city centre. Your rental car can get collected at our Muscat International Airport - MCT (Muscat Governorate / Oman) rental station.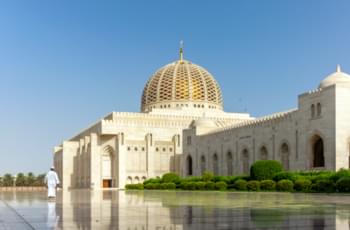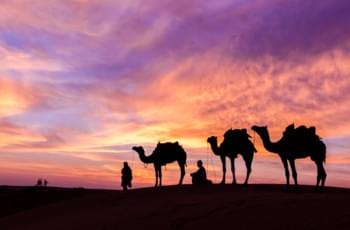 Where can I pick up or return the car?
Driveboo offers one-way car rentals. This means that you can pick up your hired car at one location but return it to another location. For example, you may pick up the rental car at Muscat Airport (MCT), need it for a few days, but then continue your journey by car to Salalah Airport (SLL). If your journey ends in Salalah, you can return the car at the airport rental station.
Car hire Muscat: Which car rental companies are in Muscat?
Avis
Budget
Europcar
InterRent
Hertz
Enterprise
Tui Cars
Sunny Cars
All well-known car rental agencies are represented in Muscat. You can simply book conveniently online via Car Rental Check and compare the offers of the different providers. Then the company will provide your car at your desired location, for example at the Muscat International Airport or it can be delivered to your accommodation, according to your wishes. When the car is handed over, you will have to pay the deposit for it, which you will get back at the end of your vacation. Then you are ready to explore Muscat independently with your rental car.
When hiring a rental car, a deposit is required
Deposits are always paid when you pick up the rental car, for example at the Muscat Airport. After returning the car to the rental station, the deposit will be immediately refunded. If you have chosen the option of hiring the car with comprehensive insurance without any excess; and there is some damage found on the car, for example, due to a small rear-end collision, you will still get the full deposit refunded. With this sort of insurance, it does not matter if you have to pay the deposit. We recommend, renting a car with high insurance is cheaper than paying the costs for an accident and not getting the full deposit refunded.
General tips in Muscat:
Religion and traditions
Currency - Omani Rial
Language variety
Cuisines
As Muscat is a deeply religious city, local people advocate that visitors adjust top their culture. For example, they dress conservatively and show that much skin. Notice, that they pay in other currencies, called Rial. Arabic is the official language in Oman. However, people also speak English. As Oman is a melting pot of cultures that combines Arabs, Hindi people, Pakistanis and others, other languages are also widely spoken like Hindi, Swahili and Baluchi. The Omani cuisine usually consists of traditional bread, rice, beef, chicken or fish, special tomato or Omani sauces and various types of salads. Omanis usually drink kahwa (traditional coffee with cardamon) with dates and halwa (Omani dessert), and sometimes they drink red tea. Nevertheless, Muscat offers a variety of different cuisines - international as well as traditional.
Note that you can not cross any borders of Oman with your rental car.
To be able to rent and drive a car in Muscat, you have to be older than 21 years and can not exceed the age of 70 years.