Rental car at Harstad/Narvik Airport
Are you looking for a rental car at Harstad-Narvik Airport (EVE)? On Driveboo.com you can compare prices online with the free price comparison service, in order to find the best fitting offers for your stay in Norway.
The international Airport is located in Evenes in Norway, where it serves the towns of Harstad and Narvik.
Rent a car: Which type of car fits Northern Norway?
When you arrive at Harstad/Narvik Airport, Evenes (EVE), you will find the Driveboo rental car station, where you can easily pick up your hired car. It doesn't matter whether you want to rent a small car, limousine or SUV during your stay in Northern Norway. With our online Driveboo comparison service, you will be able to find the best offers for various car rental deals at low prices. We recommend booking good insurance, as the streets in Northern Norway are not the best and especially in the winter you will find a lot of snow and ice, which does not make it easier to drive. Therefore, especially in the winter months, we advocate renting an SUV.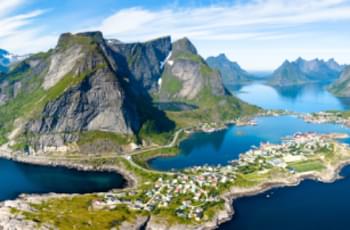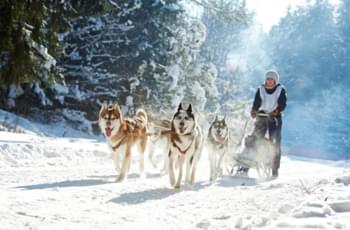 Where can I pick up or return the car?
Depending on how you arrive in Norway, you can choose different rental car stations from where you can pick up and return your hired car. On Driveboo.com you will find the exact locations of the rental stations.
In the list below, you will find some examples of rental car stations near Harstad.
Harstad-Narvik International Airport (EVE)
Harstad City Centre
One-way rentals
Driveboo offers one-way car rentals. This means that you can pick up your hired car at one location but return it to another location. For example, you may pick up the rental car at Harstad/Narvik airport, need it for a few days, but then continue your journey by car to Tromsø. If your journey ends in Tromsø, you can return the car at the airport rental station.
Which sights should I visit with my rental car?
A rental car gives you the opportunity to plan your stay flexible and independent of public transport and tourist groups. It enables you to visit remote places and to explore destinations at your pace.
The northern lights and midnight sun guarantee that you'll have an unforgettable stay in Harstad no matter the season. The long and bright summer days are perfect if you like traversing the mountains, whilst optimal skiing conditions and an abundance of hiking possibilities will make for a formidable northern lights experience.
In the table below, you will find some examples of cities near Harstad:
Harstad is also in close proximity to Narvik in the east, Tromsø in the north, and Bodø in the south.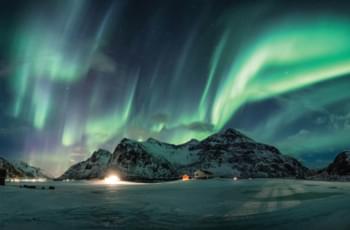 Northern Lights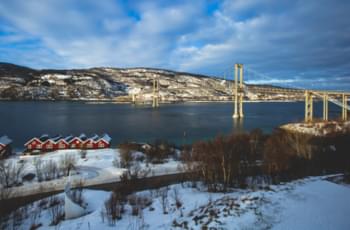 Harstad city
When hiring a rental car, a deposit is required
Deposits are always paid when you pick up the rental car, for example at Harstad-Narvik airport. After returning the car to the rental station, the deposit will be immediately refunded. If you have chosen the option of hiring the car with comprehensive insurance without any excess; and there is some damage found on the car, for example, due to a small rear-end collision, you will still get the full deposit refunded. With this sort of insurance, it does not matter if you have to pay the deposit. We recommend, renting a car with high insurance is cheaper than paying the costs in case of an accident and not getting the full deposit refunded.
Additional driver option
Are you planning to do a road trip through Norway? To explore different cities and destinations with your rental car.
What does the additional driver option mean? In addition to the main driver, who usually also booked the rental car, one or more additional drivers are also allowed to drive the rental car. The option of an additional driver is a great option, especially for long journeys or longer tours with a rental car! So you can hand over the steering wheel and everybody has the opportunity to relax or just look out of the window and enjoy the scenery of Norway. If you don't book this option only the person who booked the car is insured in case of an accident.