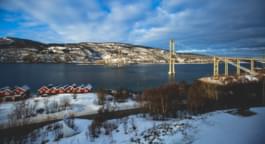 Discovering Norway by rental car
You can get a rental car at Harstad/Narvik Airport from as little as 354 $ per week.
We compare the prices of the different providers and find the best offer for you. With the right rental car you can explore Norway ideally.
If you want to book the rental car only for one or isolated days, you can do this from 51 $ per day.