Rental car El Calafate: Experience the ice field first hand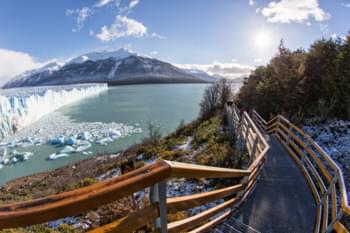 Los Glaciares National Park near El Calafate
A trip by rental car to El Calafate near the South Patagonian ice field in Argentina is a unique experience for all nature and hiking fans. With the rental car you are always independent and can drive flexibly to your desired places in El Calafate in the province of Santa Cruz. Visit in any case the national park Los Glaciares with the gigantic glacier Perito Moreno. The view of the glacier is a breathtaking experience that you can tell your grandchildren about. Find the right rental car for your adventure in El Calafate, Argentina, on Driveboo.com. Compare the prices of car rental companies conveniently in advance online from home. On our portal you can choose your desired vehicle for El Calafate and then simply pick it up on the spot. What are you waiting for? Pack your warm clothes and off you go with the rental car to El Calafate.
Car rental El Calafate: Where can I get my rental car?
If you are travelling to El Calafate in Argentina, you can pick up your rental car either in the city center or at Comandante Armando Tola International Airport. In order to be mobile right from the start, it is worth picking up your car directly at the airport. In that way you can start your journey immediately after landing in El Calafate. If, on the other hand, you are planning a round trip through Argentina, you will also find car rentals in the following cities:
The right rental car for your trip to El Calafate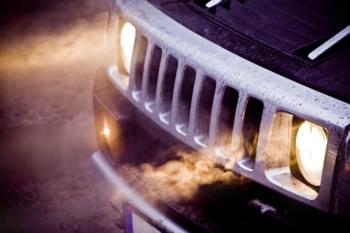 Choose the right rental car
On our portal you will find the right rental car for every occasion. Also in El Calafate in Argentina you have the choice between different rental car models. Do you only need the rental car to get from A to B? Then a small car is probably sufficient. If you are travelling with the whole family or have a lot of luggage, we recommend a minivan or a medium class. You can stow all your luggage in the boot and there is also enough space in the car itself for all the passengers. If you plan to spend a lot of time on the road and off-road, you should book an SUV. With this you are guaranteed not to get stuck.
Climate table: When is the best time to travel to El Calafate?
El Calafate is located in the very south of the province of Santa Cruz in Argentina. That's why it doesn't get very warm all year round. For a trip to El Calafate we recommend the months December to February. At this time of the year the days are 17 hours long on average. In addition, the amount of precipitation is very low. But also in the other months you can travel El Calafate well. Then simply pay attention to carry suitable clothes with you.
In the following table you get an overview of the temperatures as well as the precipitation probability in El Calafate:
Exploring the Los Glaciares National Park by rental car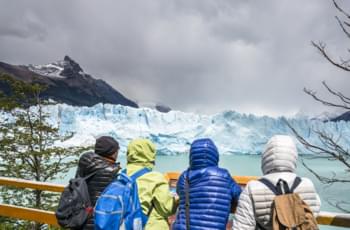 Visit Moreno Glacier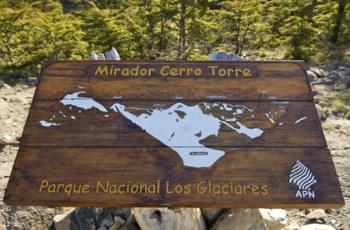 Map Los Glaciares National Park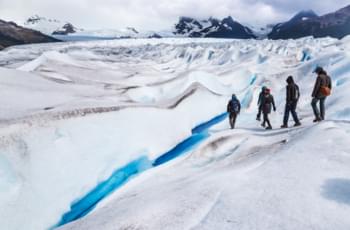 Hike on the glacier
The city of El Calafate is the starting point for the Los Glaciares National Park. The National Park is part of the Patagonian Ice Field, the largest outside Greenland and Antarctica, and is also a UNESCO World Heritage Site. Here, nature, hiking and climbing enthusiasts get their money's worth. In the south, the Los Glaciares National Park impresses with gigantic glaciers, while the north is a true climbing paradise. Plan your desired route and get into your rental car. With this you can reach all places on your list flexibly. Look forward to an unforgettable adventure and make sure to visit the following glaciers:
Perito-Moreno-Gletscher

Viedma-Gletscher

Upsala-Gletscher
Discovering the highlights in El Calafate by rental car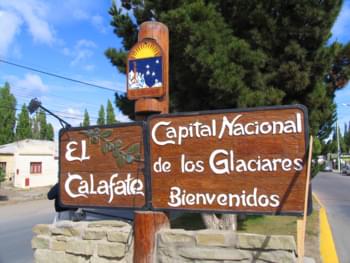 Welcome to El Calafate
The city of El Calafate is becoming an increasingly popular holiday destination. The small cozy town in the southwest of Argentina lies on Lago Argentino and is characterized by warm and rustic houses with pointed roofs. Take a stroll through the streets lined with pine and poplar trees and immerse yourself in the charm of El Calafate. The city has some highlights for you. If you book a rental car for your holiday, you are always mobile and can make your trip an unforgettable and unique experience.
Laguna Nimes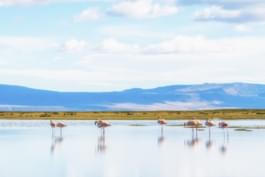 Watch flamingos
Visit the Laguna Nimes by rental car. Here you can observe a variety of different bird species in the wild. In summer you can enjoy fantastic sunrises and sunsets here, while having a picnic, for example. As you are always mobile and independent in El Calafate with a rental car, you can tailor your day to your needs.
El Chaltén
Would you like to go on a trip? Then get into your rental car and drive to the 200-people village of El Chaltén, about 220 kilometres from El Calafate. El Chaltén is the perfect starting point for unforgettable tours into the fantastic nature of Argentina. For experienced mountaineers, the Cerro Torre and Monte Fitzroy are recommended. The latter is one of the most beautiful but also most difficult mountains in the world.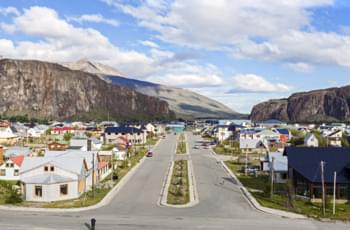 El Chaltén as a perfect starting point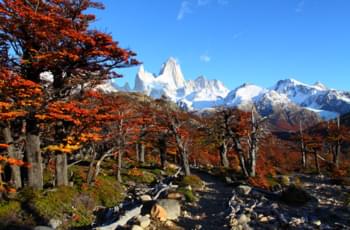 View of Mt. Fitzroy
FURTHER SIGHTS
You should also not miss these must-sees in El Calafate:
Glaciarium Patagonian Ice Museum
Estancia Cristina
Walichu tip (Cuevas Gualicho)
Centro de interpretación histórica de Calafate
What should I look out for in Argentina with a rental car?
In Argentina there is right-hand traffic. When travelling with a rental car, always pay attention to the speed limit. The speed limit is 40 km/h in urban areas, 110-120 km/h outside urban areas and 130 km/h on motorways. The blood alcohol limit is 0.0 per mill for new drivers and 0.5 per mill for drivers who have been in possession of their driving licence for more than two years. Safety belts are compulsory on all seats.