Car rentals in Denmark: Most popular car rental destinations
Rental car Denmark - Travelling in the land of fjords and islands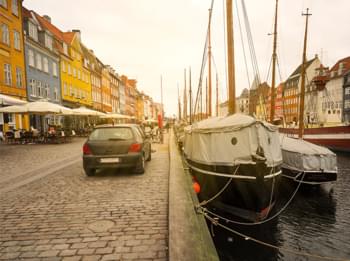 Harbour in Copenhagen
Get yourself a rental car and explore Denmark on your own! Whether it's nature, culture or cities - Denmark has something for everyone and is best discovered by rental car. Don't hesitate and visit our portal Driveboo.com. Here you will find a price comparison of car rental companies in Denmark, where you can book your dream car at the best price. If you already book the vehicle online in advance, you can collect it at the station of you choice right after your arrival in Denmark.
Look forward to an unforgettable trip through Denmark by rental car.
About Denmark
Denmark lies in the north of Europe and borders on Germany. The kingdom consists of Jutland and about 500 islands. The self-governing Faroe Islands and Greenland also belong to Denmark. Despite the many islands, it is easy and exciting to explore Denmark by rental car.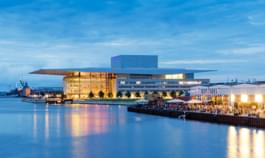 Opera in Copenhagen
You can drive to the capital Copenhagen, for example. The vibrant metropolis has beautiful brick buildings, Scandinavian serenity and a vibrant nightlife to offer. You can pick up your rental car comfortably at Copenhagen-Kastrup Airport. In this way you will be mobile right from the start of your holiday in Denmark. You can also get your rental car at Bornholm-Ronne Airport.
What are the highlights to discover in Denmark?
If you are travelling in Denmark by rental car, you should definitely visit these highlights:
Tivoli
Nyhavn
Kronborg Castle
Christiansborg
Louisiana Museum of Modern Art
Ny Carlsberg Glyptotek
Discovering Denmark by rental car
All islands can be easily reached by rental car via bridges and ferries. You don't have to worry about additional toll costs on your road trip in Denmark, because except for the crossing of two big bridges to Sweden and Zealand, all bridges in Denmark can be used free of charge. Only if you use a ferry, for example to visit the island Bornholm or to make a detour to Sweden, you have to reckon with ferry fees.
So there's nothing to stop you from exploring Denmark by rental car.