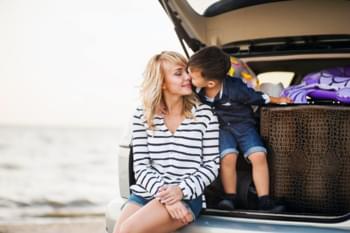 Mother and child in rental car
Booking a child seat for the rental car
You can specify desired extras such as a child seat when booking the rental car in the reservation form under the item "Additional equipment" or alternatively in the field "Message to our service team". The costs incurred for this are usually to be paid when the rental car is accepted on site.
Further additional services
In addition, you can select inclusive services in Costa Calma such as a navigation device or an additional driver. Simply set the filter under "Included services" accordingly. Arrange your rental car for Costa Calma individually and look forward to a varied vacation in Spain.